Join one of our tours in Mauritania
Would you like to ride on top of a 2.5-kilometer-long mining train, across the Sahara desert with a group of like-minded travelers?
Join an Against the Compass Expedition to Mauritania!
Mauritania is an epic, raw and off the beaten track country, home to a vast, jaw-dropping desert, occasionally dotted with ancient caravan cities, which once were important trading routes.
And then you have the Iron Ore Train, the longest train in the world, which we will ride for more than 700km of epicness.
Against the Compass is the only travel company that offers Mauritania tours with train experience from the very beginning, starting in the mining area in Zouérat.
---
what travelers say about us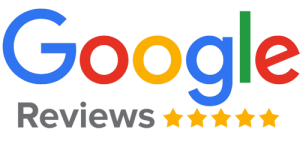 Need to know for your Mauritania tour
How to get a visa?
Most nationalities can get a visa on arrival, which typically costs 55€.
Is it safe?
Mauritania is super safe!
Which nationalities can join our Mauritania tours?
All nationalities.
Our scheduled group tours for Mauritania
Typically, our Mauritania expeditions are 7 or 8-day tours, always including the Iron Ore train.
Note that our Mauritania tours are the cheapest expeditions we offer!
Upcoming Mauritania Tours
These are all our upcoming tours to Mauritania
All our Mauritania Group Tours include
Airport transfers
Accommodation
Private 4×4 transportation and driver around Mauritania
Meals
English-speaking, knowledgeable Mauritanian guide
Local taxes and fees for all touristic sites
Sample itinerary for our Mauritania tours
Here's the standard 8-day tour for Mauritania we offer on most of our expeditions.
Day 1 – Arrival in Nouakchott
Day 1 is the arrival day in Nouakchott, a day which we will spend picking you up from the airport, welcoming you and checking into the hotel.
To be honest, there aren't many daily flights into Nouakchott, so many of you will certainly come to Mauritania on the same day.
In the evening, we will have a welcoming dinner to get to know each other while we discuss the upcoming adventure.
Overnight in 5-star hotel.
Day 2 – Azouega, the tallest dune in Mauritania
On the second day, we will go across the Mauritanian desert towards Azouega, the tallest dune in Mauritania.
It's quite a long drive but on the way, we will stop in Akjoujt for a picnic lunch under a tree.
We plan to get into Azouega around 5pm, when we will set up our camp right next to the tallest sand dune in Mauritania, and one of the highest in Africa.
Overnight in a tented camp.
Day 3 – Chinguetti via Terjit and Mheirith
Early morning, we will head to Chinguetti but not without first stopping in Terjit.
Terjit is a desert spring, more popularly known as an oasis. For centuries, many of the endless caravans traveling along the trans-Saharan route used Terjit as a place for shelter, a spot to break their journey and enjoy the cool breeze under the shade of the spreading palm trees.
We will take our time in Terjit, having lunch and walking over the edge of the valley.
Then, we will head for Chinguetti but, on the way, we will stop in Mhaireth, located on the other side of the valley and with a sea of palm trees even bigger than Terjit's.
In the evening, we will reach Chinguetti.
Overnight in Chinguetti.
Day 4 – Old Chinguetti, Ouadane and Zouerat
Chinguetti is a medieval trading center dating from the 13th century and one of the main centers for the trans-Saharan trading route.
It used to be a meeting point for Maghrebi pilgrims who were on their way to Mecca, so it became one of the holiest cities in West Africa, hence a renowned center for Islamic and scientific scholarship, the reason why Chinguetti is today home to several libraries containing ancient books and manuscripts.
We will visit all of that.
Then, we will head to Ouadane but instead of taking the normal road, we will drive through the desert over sand dunes, an epic trip only disturbed by occasional Bedouin settlements.
Ouadane is home to an old city today a UNESCO World Heritage site which, once upon a time prospered from the trans-Saharan gold trade. Overlooking the Sahara plains, the ruined old city is an absolutely impressive sight.
We will have lunch in Ouadane, visit the old city and then, we will go to Zouérat because we have a train to catch on the next day 🙂
Overnight in Zouérat.
Day 5 – The Iron Ore train
Every day of the year, a train 2.5 kilometers in length, travels more than 700km across the empty Sahara to Nouadibou, transporting hundreds of tonnes of iron ore which will be subsequently shipped to different parts of the world.
We will get on top of one of the 200 wagons, sit on the iron ore and travel along the 14-hour journey. This will be the most epic day of the trip and perhaps, one of your most epic adventures ever.
For me, it was indeed :).
The train can depart at any time between 12pm and 8pm but before that, we will have the chance to visit the actual mines, to see how they fill the wagons with the ore, an experience for which you need a special permit and very few travelers have been able to witness.
The journey to Nouadibou takes around 18 hours. Water and snacks will be provided.
Overnight on the train.
Day 6 – Arrival in Nouadibou
Nouadibou is the second city in Mauritania.
The arrival time is uncertain but upon arrival, we will go straight to a hotel where we can have a much-needed shower.
Then, we will have lunch and visit the city, including the infamous ship graveyard.
Overnight in Nouadibou.
Day 7 – Nouakchott
Nouakchott is the capital of Mauritania, and a pretty weird capital, since this might be the only world capital where you may bump into small sand dunes in the middle of the city.
We will visit the camel market, home to the largest concentration of camels I have ever seen, and then Port du Pêche, one of the liveliest fishing harbors in West Africa.
Dinner and overnight in Nouakchott.
Day 8 – Back home and transfer
After enjoying breakfast altogether, we will take care of your transfer to Nouakchott International Airport.
Join a tour in Mauritania: FAQ
How to get a visa?
Most nationalities can get a visa on arrival, which typically costs 55€.
Is Mauritania for everybody?
This is the roughest destination we offer, for the simple reason that we will spend nearly 20 hours on a train full of ore, so it's a trip aimed at adventurous travelers.
In Nouakchott and Nouadibou, we will stay in some of the best hotels in town, no problem but, outside of the two main cities, the accommodation is rough.
What do I need to bring for the train?
A detailed packing list will be sent upon booking your spot but meanwhile, you can check my travel blog for further details.
Do you recommend a specific travel insurance?
Either you are joining one of our trips, or you are traveling by yourself, you might want to look for proper travel insurance. Against the Compass has been a partner with IATI for several years already, recommending it to all readers, as well as covering all Joan Torres' personal trips.
We like it because It covers all the countries where the FCDO advises against all travel, it offers budget plans and covers all sorts of adventure activities.
Against the Compass readers can benefit from a 5% discount.
Get a quote here to claim your discount
Gallery of photos