Join one of our tours in Iraq!
After several decades of being isolated from the rest of the world, Iraq is finally gaining much-needed peace and stability, allowing travelers to discover the remains of Ancient Mesopotamia, as well as mesmerizing religious sites such as Karbala, or to experience a real cultural immersion in the Arab Marshes.
From Samarra to Babylon and Ur, our tours in Iraq are heavily focused on both historical and cultural Iraq but what makes us unique is that they also emphasize Iraq's unfortunate contemporary history and the legacy of ISIS, which is still visible in the northern part of the country.
We have scheduled group expeditions for Iraq all year long, plus we can also organize any sort of private, tailored adventure.
---
what travelers say about us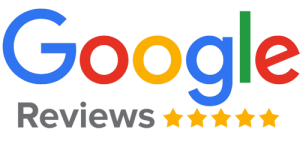 Need to know for your Iraq tour
How to get a visa?
There is a visa on arrival available at Baghdad International Airport. It costs $75.
Is it safe?
The situation is getting better by the day, plus we will be traveling with a group of local experts who know the latest security updates.
Which nationalities can join our Iraq tours?
Basically, all nationalities which are eligible to the visa on arrival. See FAQ.
Our scheduled group tours for Iraq
From Basra to Erbil, our Iraq tours cover the entire country, including the region of Kurdistan.
Most of our scheduled tours in Iraq are 8 or 9-day trips, usually composed of 12 people.
Our tours for Iraqi Kurdistan are also 1-week long, and we tend to schedule them, so you can combine both Iraq and Kurdistan in a 2-week long tour!
Upcoming Iraq Tours
These are all our upcoming tours to Iraq (including Kurdistan region)
All our Federal Iraq Group Tours include
Accommodation
Private transportation and driver around Iraq
Breakfast and lunch
Clearance for all checkpoints
English-speaking Iraq tour guide
Entrance fees to all sites listed in the itinerary
Airport transfer in Baghdad
Fast-track visa service upon arrival in Baghdad
Private, tailored trips for Federal Iraq
Do you want to travel solo, or with a group of friends?
From city tours around Baghdad to compelling multi-day itineraries, we are able to design any sort of adventure based on your needs, 365 days a year, almost anywhere in Iraq.
If you can't afford a private, solo trip, we can also help you find other partners to travel with.
Tell us your dates
When do you want to travel to Iraq
Which places do you want to visit
We will design the perfect itinerary based on your needs
Where do you want to start from
Erbil or Baghdad?
Sample itinerary for our Iraq tours
Here's the standard 8-day tour we offer on most of our expeditions.
Day 1 – Arrival in Baghdad
The first day is a day to take things easy.
We will be welcoming you throughout the day, picking you up at the airport, and checking in at the hotel.
Once everybody is settled, in the evening we can all go for a drink or dinner but officially, the sightseeing tour starts on day 2.
Overnight in Baghdad.
Day 2 – Full day in Baghdad
The guided tour starts on the second day, a day which we will spend exploring the city of Baghdad.
We will discover the old book market, the leather and copper bazaars, the historical Shabandar café, and all the old city highlights. We will also visit the Martyr's Monument and, depending on the political situation, we might also try to get into the Green Zone, let's see.
If open, we will also visit the National Museum of Iraq.
In the evening, we will all go to Dar Al Atraqchi Heritage Cafe, a traditional but pretty modern café and restaurant.
Overnight in Baghdad.
Day 3 – Ancient Babylon and Karbala
Ancient Babylon was the first great civilization in the world, believed to be the first city to ever reach a population of more than 200,000.
World wonders such as the Hanging Gardens and the Tower of Babel used to be within these walls.
Today, Babylon is an archaeological site, featuring a mind-blowing replica of the Ishtar Gate and an actual Lion of Babylon.
We will also visit the former Saddam Hussein Palace, today overlooking the ancient city of Babylon.
After lunch, we will head to Karbala, the holiest city in the world for Shia Muslims, a surprisingly touristic city visited every year by, literally, millions and millions of pilgrims.
We will check out the two jaw-dropping shrines, and spend the night wandering around the lively streets of Karbala.
Overnight in Karbala.
Day 4 – Karbala & Nasiriya
There's so much going on in Karbala that, in the morning, we will take things slowly, wandering around town, checking the places which we probably missed the night before, and then, we will head for Nasiriya, a good 4 to 5-hour drive, with checkpoints included.
Nasiriya is the largest city in southern Iraq, a high-security city, home to the American-built Al-Hoot prison, a maximum-security prison today filled with ISIS fighters. Nasiriya is also the gateway to The Mesopotamian Marshes.
Overnight in Nasiriya.
Day 5 – The Mesopotamian Marshes
This is going to be one of the most exciting days of our trip, since we will head for Chibayish, home to the Arab Marshes, a wetland ecosystem in south Iraq, an aquatic landscape in the middle of the desert, home to a distinct cultural group called the Marsh Arabs.
We will spend the entire day getting immersed into their culture by visiting their villages, islands and eating masgouf with them, an old Mesopotamian dish consisting of a giant grilled fish.
In the evening, we will head back to Nasiriyah.
Day 6 – The Ziggurat of Ur and Back to Baghdad
In the morning, we will visit Ur, one of the oldest cities in the world (3800BC) – even older than Babylon – and believed to be the birthplace of Abraham.
Then, we will take the long ride to Baghdad.
In the evening, we can all go for dinner or drinks, and discover the modern part of Baghdad.
Overnight in Baghdad.
Day 7 – Samarra, Hatra and Mosul
Samarra is a city controlled by a Shia Militia, a city practically impossible to visit for independent travelers but thanks to our expert local guides, hopefully, we won't run into any issues.
The city is famous for the spiral minaret of Malwiya, a UNESCO Heritage Site and one of the most famous landmarks in Iraq, absolutely stunning.
Then, on our way to Mosul, we will stop in Hatra, a very well-preserved ancient Mesopotamian city, located in the middle of nowhere, and also a former ISIS training camp. We will have the chance to see actual ISIS graffiti.
Overnight in Mosul.
Day 8 – Mosul
Mosul is the second most important city in Iraq and one of the oldest cities in the world, the place where ancient Nineveh was found.
In 2017, the city was liberated from ISIS, and people have already started to come back.
Yes, we will explore the war-torn old city and all its destroyed buildings, but we will also discover Mosul's most human side by witnessing the reconstruction, getting to know kind-hearted locals, and also checking out all the lively bazaars.
Overnight in Mosul.
FAQ
How to get a visa?
A visa is available on arrival at Baghdad International Airport. It costs 75USD.
This visa is valid for all of Iraq, including Kurdistan.
Which nationalities can join these tours?
Basically, all nationalities which are eligible to the visa on arrival:
All European Union passport holders, and also the United States (yes, Americans can travel to Iraq), United Kingdom, Russia, China, Japan, South Korea, Canada, Australia, New Zealand, and Switzerland
Is it safe?
The situation is getting better and better by the day, plus we will be traveling with a group of local experts who know the latest security updates. Moreover, we will always stick to the stable areas of Iraq.
For more information, check my Iraq safety guide.
How can I get to Iraq?
Both Baghdad and Erbil have an international airport with plenty of connections from Istanbul (Pegasus and Turkish), Doha (Qatar), or Dubai (Emirates).
Are there ATMs in Iraq?
Yes, unlike Iran or Syria, Iraq is not subjected to all those sanctions and some of their banks do accept foreign debit or credit cards.
However, Iraq is a cash economy, so it's recommended to also bring cash. Both euros and US dollars can be easily exchanged everywhere.
Do you recommend a specific travel insurance?
Either you are joining one of our trips, or you are traveling by yourself, you might want to look for proper travel insurance. Against the Compass has been a partner with IATI for several years already, recommending it to all readers, as well as covering all Joan Torres' personal trips.
We like it because It covers all the countries where the FCDO advises against all travel, it offers budget plans and covers all sorts of adventure activities.
Against the Compass readers can benefit from a 5% discount.
Get a quote here to claim your discount
Gallery of photos