Join one of our tours in Syria!
After nearly a decade of unfortunate conflict, some areas of Syria are finally gaining certain safety and stabilityr, allowing intrepid adventurers to discover its many Christian monasteries, bustling souks, and ancient Roman ruins.
From Palmyra to Bosra, Krak de Chevaliers, Aleppo, and more, our tours focus on Syria's highlights but what makes us truly unique is that we put a lot of attention to the human side of Syria. This means that we will interact and get to know kind-hearted Syrians, while witnessing their struggle and desire to return to normality.
We already have a large experience in running tours in Syria and we only work with the best local team, the reason why this is our top-selling destination.
We have many, many scheduled group expeditions for Syria all year long, plus we can also organize any sort of private, tailored adventure.
---
what travelers say about us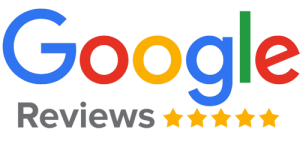 Need to know for your Syria travel tour
How to get a visa?
In order to join a tour in Syria, you must first obtain a security clearance (Letter of Invitation). We will take care of that, so you don't need to visit the embassy.
Is it safe?
As of today, the areas which are controlled by the Government (the ones we visit) are perfectly safe. We'd never take a group of travelers to a risky area. Moreover, know that our team in Syria is continually monitoring the area and has the latest security updates.
Which nationalities can join our Syria tours?
We can apply for pretty much any nationality worldwide, including US citizens since March 2023.
Our scheduled group tours for Syria
We have two types of scheduled Syria tour packages:
On the one hand, we have our classic 8-day trips, typically composed of 12 people, always led by a tour leader, either myself (Joan Torres) or someone from my team, besides a Syrian tour guide.
On the other hand, we also schedule shorter, budget versions of 5 days. The main difference versus the 8-day expeditions is that they are obviously cheaper, and the Western tour leader will not attend.
Upcoming Syria Tours
These are all our upcoming tours in Syria
All our Syria Group Tours include
Transfer to and from Beirut
Accommodation
Security clearance (needed for the visa)
Private transportation and driver around Syria
Breakfast and lunch (in 8-day expeditions, otherwise, just breakfast)
Special permit for Palmyra & Bosra
English-speaking Syria tour guide
Western Tour leader (in 8-day expeditions)
Entrance fees to the places listed in the itinerary
Private, tailored trips for Syria
Do you want to travel solo, or with a group of friends?
From 1-day trips to Damascus (from Beirut or Amman) to compelling multi-day itineraries, we are able to design any sort of adventure based on your needs, 365 days a year.
If you can't afford a private, solo trip, we can also help you find other partners to travel with.
Tell us your dates
When do you want to travel to Syria
Which places do you want to visit
We will design the perfect itinerary based on your needs
Where do you want to start from
Beirut, Amman or Damascus?
Sample itinerary for our Syria vacations tours
Here's the standard 8-day tour we offer on most of our expeditions.
Day 1 – Beirut and Damascus
Starting in Beirut at 8am, from where we will drive towards the Syrian border and Damascus.
Check-in at the hotel in Damascus, followed by a traditional welcoming lunch
Strolling around the old city, beginning to assimilate that we are truly in Syria
Night out. The Christian district is particularly vibrant, filled with bars and restaurants.
Day 2 – Full day in Damascus
With more than 5000 years of history, Damascus might easily be the oldest capital in the world, a city absolutely packed with historical sites, as well as lively souks and bazaars.
We will visit all highlights, including Umayyad Mosque (where Yahya is buried, John the Baptist for Christians), Sayyidah Ruqayya Mosque, the bazaars and more.
Day 3 – Maaloula, Mar Musa, and Aleppo
Drive towards Aleppo, stopping in Maaloula, one of the most important Christian towns in the Middle East, and one of the very few places in the world where people still speak Aramaic, the language of Jesus.
Maaloula was occupied by Al-Nusra, and it was largely destroyed due to the recent war, but its most important churches and monasteries have been rebuilt
Visiting two of its most important churches, where we will get the chance to meet nuns who were kidnapped and held as hostages for three months.
Then, visit to Mar Musa, a mind-blowing, skyscraper-shaped, 6th-century monastery raised in the middle of rocky mountains.
Overnight in Aleppo.
Day 4 – Aleppo
Once the most populated city in Syria, Aleppo was one of the most affected cities by the Syrian war.
Life, however, is coming back to Aleppo, visible in the ongoing reconstruction and all the people who are slowly returning to their beautiful home city.
Among other things, we will visit the Citadel of Aleppo – the last Syrian Army stronghold – as well as the historical souk and vibrant Christian district, which remained pretty untouched from the war, and is today filled with absolutely delicious restaurants serving Lebanese wine.
Overnight in Aleppo.
Day 5 – Hama, Krak de Chevalier, Al Mishtaya
On the way to Krak, stop in Hama, a pretty photogenic town, famous for its water wheels, all over the city.
Then, we will head for Krak des Chevaliers, once described by Lawrence of Arabia as the most wholly admirable castle in the world, absolutely gorgeous and surrounded by lush green hills.
Lunch in a restaurant with stunning castle views
Evening and overnight in Al Mishtaya, a lovely Christian town with a pretty nice evening atmosphere.
Day 6 – Palmyra and Homs
Palmyra is rich in both ancient and contemporary history, since the archaeological site was taken by ISIS on two separate occasions during the war.
ISIS blew up the most important temple, but the site is huge and most of its structures are still standing.
We will visit the ancient place escorted by a member from the Syrian Army
After a picnic lunch inside the ruins, we will head back to Damascus and, on the way, we will stop in Homs.
Overnight in Damascus
Day 7 – Bosra
Day trip to Bosra, an ancient city home to one of the most admirable Roman amphitheaters in the whole world, as well as other important monuments.
In Bosra, the local Syrians are culturally different, similar to Bedouins.
We will have lunch in a traditional Bedouin tent, with locals from Bosra.
Overnight in Damascus.
Day 8 – New Damascus and goodbye
Visiting the new part of Damascus, including the National Museum and the handicraft market
Strolling around the souks, for shopping, buying souvenirs, etc.
After lunch, back to Beirut, around 8pm.
Join a tour in Syria: FAQ
How to get a visa?
In order to come to Syria, you must first obtain a security clearance (Letter of Invitation). We will take care of that, so you don't need to visit the embassy.
How much does the visa cost?
Price varies depending on nationality:
European passport holders: 70USD
Canadian passports: 90USD
British and Australian passports: 140USD
The rest of the nationalities (Argentina, Mexico, Japan, South Korea, China, etc.) pay 70USD
The visa fee is paid at the border, to the respective authorities.
Which nationalities can join this tour?
All nationalities, and that includes US passport holders.
Syria started issuing visas for Americans in March 2023, so US citizens are welcome to join too.
Are there ATMs in Syria?
Your credit card can't be used in Syria. You must bring all your money in cash.
Which currencies do they accept?
Mostly US dollars ($) but € can be exchanged too.
If I want to join a Syria tour, where does it usually start?
Our scheduled group tours into Syria generally start in Beirut. It's just easier, since flights into Damascus get canceled often and Amman is further.
However, for a private Syria tour, you can start from anywhere you like, including Beirut, Amman, and Damascus International Airport.
Do you recommend a specific travel insurance?
Either you are joining one of our trips, or you are traveling by yourself, you might want to look for proper travel insurance. Against the Compass has been a partner with IATI for several years already, recommending it to all readers, as well as covering all Joan Torres' personal trips.
We like it because It covers all the countries where the FCDO advises against all travel, it offers budget plans and covers all sorts of adventure activities.
Against the Compass readers can benefit from a 5% discount.
Get a quote here to claim your discount
Gallery of photos