Join one of our tours in Mali!
Despite an unfortunate situation that isolated absolute world wonders such as Dogon Country or Timbuktu, Mali is still out there, Malians carry on with their lives and, with proper help and planning, many of its gorgeous sites can be visited.
Mali is fabulous, one of the best countries in all of Africa, filled not only with culture and nature but also some of the most stunning buildings in the world, like the Grand Mosque of Djenné.
We plan to schedule several expeditions this year, but we can also design any sort of private adventure tour in Mali!
---
what travelers say about us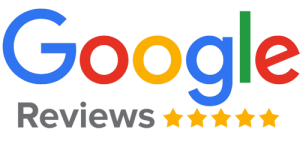 Need to know for your Mali tour
How to get a visa?
You can apply at your nearest embassy, but we can also get you a Letter of Invitation and collect your visa upon arrival.
Is it safe?
The south is safe but anywhere north of Djenné is a big no go.
Which nationalities can join our Mali tours?
Almost any nationality can join our tours for Mali.
Our scheduled group tours for Mali
So far, we only have one tour scheduled for Mali.
The country is quite unstable, and that's why we prefer to schedule them little by little.
Upcoming Mali Tours
These are all our upcoming tours to Mali
All our Mali Group Tours include
Airport transfer
Accommodation
Private transportation and driver around Mali
Breakfast and lunch
English-speaking knowledgeable Malian guide
Tour leader
Entrance fees to the places listed in the itinerary
Private tailored tours for Mali
Do you want to travel solo, or with a group of friends?
With our local team in Mali, we can also organize any sort of private, tailored adventure.
However, note that we don't organize Mali tours that include Timbuktu, Mopti or Dogon country.
Tell us your dates
When do you want to travel to MALI
Which places do you want to visit
We will design the perfect itinerary based on your needs
How will you apply for your visa
Via embassy or using our LOI?
Sample itinerary for our Mali tours
Here's the standard 8-day tour we offer on most of our expeditions.
Day 1 – Arrival in Bamako
Day 1 is the arrival day in the capital of Mali, a day which we will spend picking you up from the airport, as well as welcoming you, checking into the hotel, and having a few beers.
In the evening, we will all have a welcoming dinner, so we can start to know each other, while we talk about the upcoming adventure.
Overnight in Bamako.
Day 2 – Full day exploring Bamako
I like Bamako because it is as vibrant as chaotic, and home to kind-hearted Malians who will use any excuse to play some music and dance along the bustling streets.
Being a relatively new city compared to all the historical sites found in Mali, Bamako lacks architectural gems as such but, from a cultural point of view, you will definitely love getting lost in the market lanes, checking out the vegetable gardens along the Niger River, or just strolling down the streets while dodging the endless scooters.
In Bamako, we will visit the medicinal market, the artisan market, the grand mosque, and the sand collectors.
In the evening, we will look for a place with Malian music.
Overnight in Bamako.
Day 3 – Siby
Siby is an area 50km south of Bamako that belongs to the Manding Mountains, a highland area from southern Mali which stretches all the way to Guinea Conakry, and home to the Malinke people, one of the main ethnic groups in West Africa.
The area around Siby is a pretty scenic area for trekking, with vertiginous cliffs and peculiar rock formations like the arch of Kamadjan.
We will explore some of its natural wonders, as well as check out the mango plantations. February is the mango season in Mali, and all mangos come from here so, if you like mangos, know that in Siby you have all-you-can-eat mangos.
Siby is also home to unspoiled villages barely visited by travelers, and we will be checking out a few.
Overnight in Siby.
Day 4 – Ségou
Early morning, we will head for Ségou, a laid-back town with a particularly chilled-out atmosphere, sitting on the shores of the Niger River, and a real highlight of this trip.
On our arrival, we will have our main meal, check out the local market, and then we will take a boat to sail across the Niger River.
I remember there was a pretty cool bar by the river in Ségou so that we can finish our day there.
Overnight in Ségou.
Day 5 – Full day in Ségou
There are so many things to do in this area, including an authentic textile workshop which we will visit, and villages like Koro, which we will visit as well.
Overnight in Ségou.
Day 6 – San
In the morning, we will take things slowly and then head to San, a small Malian city located around 3 hours from Ségou, and home to one of the most famous mud mosques in the country, after those in Djenné and Timbuktu.
This is also our base for visiting Djenné.
We will have lunch, visit the mosque, and enjoy the local life.
Overnight in San.
Day 7 – Djenné and back to Bamako
Very early in the morning, we will drive to Djenné.
Once an important commercial center that competed directly with Timbuktu along the trans-Saharan route, Djenné was also considered to be one of the most cosmopolitan towns in all of Africa but, unlike Timbuktu, Djenné went into decline much quicker, in the 16th century, and what used to be one of the most important centers for Islamic scholarship, is today nothing more than an agricultural, rural town.
Nonetheless, Djenné is absolutely photogenic, since the well-preserved town is entirely built of mud, typically a mix of sand, water, and cow dung, making it very pleasant to your eyes.
In Djenné, we will visit the mosque, as well as Quranic schools and of course, we will get lost among its lanes.
After lunch, we will head for Bamako.
Overnight in Bamako.
Day 8 – Departure
On the last day, we will take care of your airport transfer.
Join a tour for Mali: FAQ
How to get a visa?
There are two ways of getting a visa:
Via embassy: Many embassies can issue you a visa but note that they all have different rules and prices. Some embassies will issue your visa in only one day, while others take 2 or 3 days. Prices vary too, but they tend to cost up to 70€.
On arrival: Our team in Mali can get you a visa pre-approval, so you don't need to collect it at the embassy but directly at the airport. The price of this service (with visa fees included) is 100€.
Which nationalities can join this tour?
Pretty much all nationalities.
What's the best way to reach Bamako?
The tour starts in Bamako, which has an international airport.
The most common connections to Bamako are via Paris (Air France), Morocco (Royal Air Maroc), Istanbul (Turkish Airlines) or Tunis (Tunis Air). Dakar is a common stopover too.
Is it safe?
Some areas in Mali can be dangerous but the riskiest areas are concentrated north of Mopti and in the Dogon country, and we are not going anywhere near there.
We can offer you a visit to Djenné on a day trip from San.
Can I visit Timbuktu, Dogon Country, or Mopti?
Timbuktu can be visited by boat or charter plane, but not by road. However, given the risk involved, we don't offer this service.
Dogon is currently off-limits.
Mopti is doable too but again, given the risk involved, we don't take people there.
Do you recommend a specific travel insurance?
Either you are joining one of our trips, or you are traveling by yourself, you might want to look for proper travel insurance. Against the Compass has been a partner with IATI for several years already, recommending it to all readers, as well as covering all Joan Torres' personal trips.
We like it because It covers all the countries where the FCDO advises against all travel, it offers budget plans and covers all sorts of adventure activities.
Against the Compass readers can benefit from a 5% discount.
Get a quote here to claim your discount
Gallery of photos