Join one of our tours in Afghanistan!
Afghanistan has been going non-stop through different historical episodes and moments since 1979, when tribal people rebelled against the Communist party, originating into a war between the Soviet Union and the Mujahideen, which lasted until 1989.
The Soviets were defeated but then, Mujahideen war lords began to fight each other over power, impoverishing the country even more.
Fed up with all that warlordism and disappointed that Islamic law had not been installed after the communists were kicked out, a former Mujahideen founded a movement named Taliban in the city of Kandahar. That man was Mullah Omar, the historical leader of the Taliban.
The Taliban quickly took over the whole Kandahar province and, by 1996, they controlled 90% of Afghanistan's territory, including Kabul, ruling until 2001.
Then, the American Invasion came, beginning a useless war that took the life of thousands of people.
In 2021, the Americans withdrew and the Taliban took over again, and that's the episode you'll be witnessing in this expedition.
Afghanistan, however, is more than Taliban and war, but this Central Asian and former Silk Road country is a melting point of cultures and civilisations, visible in the extreme ethnic diversity, but also a jaw-dropping destination filled with mind-blowing shrines, historical bazaars, kind-hearted people and some of the most incredibly mesmerising landscapes ever, once traveled by Alexander the Great.
This is one of the most incredible countries in the world, and this is your chance to explore it.
---
what travelers say about us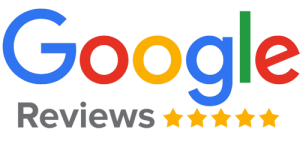 need to know for your Afghanistan travel tour
How to get a visa?
The easiest place where to get an Afghan visa is at either the Embassy of Dubai or Islamabad.
Is it safe?
Before the Taliban took over the country in the summer of 2021, the country was going through a civil war. Now that the Americans left and the Afghan Army isn't fighting the Taliban anymore, the country is finally safe, from a tourist perspective.
Which nationalities can join our Afghanistan tours?
All nationalities are welcome, including Americans.
Our scheduled group tours for Afghanistan
From Kabul to Bamyan and Kandahar, our Afghanistan tours cover pretty much the entire country.
Typically, we have 10-day tours to Afghanistan composed of 11 people, always led by a tour leader, either myself (Joan Torres) or someone from my team, besides an Afghan tour guide.
Upcoming Afghanistan Tours
These are all our upcoming tours in Afghanistan
All our Afghanistan Group Tours include
Domestic flights
Accommodation
Permits and security clearance for driving around Taliban-Afghanistan
Private transportation around Afghanistan in modern mini-van (6 spots)
All meals
Letter of Invitation needed for the visa
English-speaking Afghan guide
European tour leader
Entrance fees to all places listed in the itinerary
Visa advice and support
Private, tailored trips for Afghanistan
Do you want to travel solo, or with a group of friends?
From short trips in Kabul to compelling multi-day itineraries, we are able to design any sort of adventure based on your needs, 365 days a year.
If you can't afford a private, solo trip, we can also help you find other partners to travel with.
Tell us your dates
When do you want to travel to Afghanistan
Which places do you want to visit
We will design the perfect itinerary based on your needs
Where do you want to start from
Kabul International Airport or overlanding from Pakistan?
Sample itinerary for our Afghanistan vacations tours
Here's our standard 10-day tour we offer on most of our expeditions.
Day 1 – Arrival in Kabul
Day 1 is the arrival day, a day which we will spend picking you up from airport and checking in the hotel, as well as giving you a warm welcome through an introductory briefing on Afghanistan.
In the evening, we will go all together for a traditional Afghan meal.
Overnight in Kabul.
Day 2 – Full day in Kabul
Early morning and before our visit, we should go to the market to buy some local clothes, something which is strictly necessary to blend in (to a certain extent) with the local population.
Then, we will head to Old Kabul, walking slowly through all the different bazaars, including the worldwide famous bird market, a photogenic bazaar where they sell different types of birds as pets, one of the top tourist attractions in Kabul.
After a hearty meal, we will travel west of Kabul to spend the afternoon and evening in Sakhi Shrine, a mini version of the Blue Mosque in Mazar and also one of the most stunning mosques in all Afghanistan.
Overnight in Kabul.
Day 3 – Mazar-e-Shariff
At 11:30am, we will catch a flight to Mazar e-Sheriff, a northern city close to the Uzbekistan border, the reason why here you find a large population of Uzbeks.
From the airport, we will drive straight to Balkh, an ancient city once the centre of Buddhism, Sufism and Zoroastrianism. Among other landmarks, we will visit Bala Hisar – the ancient citadel built by Alexander the Great when he destroyed the Kurush (Persian empire) – and Parsa Mosque.
Then, we will head back to Mazar to spend the entire afternoon in the Blue Mosque, one of the highlights in all Afghanistan, a huge shrine composed of mind-blowing turquoise patterns that comes to life with the thousands of worshippers that visit it every single day. It's a place not to rush, so we will take our time there.
Overnight in Mazar-e-Shariff
Day 4 – Bamyan
This is an exciting day, for two different reasons.
On the one hand, few are the travelers who have done this journey by road, since the area between both destinations used to be extremely dangerous before the Taliban took over, but not anymore.
On the other hand, we will drive through the Hindu Kush range, witnessing amazing landscapes and passing through 5 different provinces: Bamyan, Parwan, Bghlan, Samangan and Balkh.
We will arrive in Bamyan in the evening. Overnight in Bamyan.
Day 5 – Exploring the city of Bamyan
Bamyan is a Hazara town and the only sort of tourist-friendly place in all Afghanistan. It's located at the heart of the Hindu Kush, in a stunningly beautiful area surrounded by mountains and lush, green fields, but also a region with rich in ancient history.
Early morning, we will pay a visit to the giant Buddhas that were carved from the rocks back in the 6th century, but unfortunately destroyed by the Taliban in 2001. The big Buddha-shaped holes they left behind are impressive though, and the views from the top even more.
Right after eating a traditional regional meal, we will head to historical Shahr-e Gholghola also (City of Screams), a 13th century city in Bamyan, that was conquered by Gengis Khan after months of surrounding.
The evening will be spent on top of a mountain with awesome views of the mountains. Overnight in Bamyan.
Day 6 – Band-e-Ameer National Park
Band-e-Ameer is a UNESCO World Heritage and also the only National Park in all Afghanistan, a set of deep-blue lakes absolutely jaw-dropping.
The best way to get an impression of its size is by circling the lakes on foot, so we will do a small trek, while choosing the best spot for a picnic lunch.
After enjoying the lakes, we will drive back to Bamyan, not without enjoying the landscapes this region can bless us with on the way. Overnight in Bamyan.
Day 7 – Bamyan to Ghazni
The drive to Ghazni from Bamyan will go through an actual off the beaten path region in Afghanistan, passing by isolated villages in the middle of the desert.
The drive will take 4 hours.
Upon arrival in Ghazni, we will have lunch, and then we will visit the Ghaznavid minarets, two masterpieces of Islamic engineering from the 12th century.
Overnight in Ghazni.
Day 8 – Drive to Kandahar
The driver to Kandahar is pretty long – around 6 hours – but it goes through the former battle zone of the USA against the Taliban, so expect to see a lot of abandoned American tanks and military trucks.
We expect to arrive in Kandahar around lunch time and visiting some of its highlights will follow after that.
Day 9 – Kandahar
Kandahar is the cultural center for the Pashtun people.
Long-bearded-men and women in burqa, but also dust, utterly hot summers, and an insane level of military security.
Kandahar is like the Afghanistan we have been watching on TV, but it's also rich in history, since it was actually founded by Alexander the Great himself in the 4th century BC.
The city, however, is also infamous for being the place where the Taliban movement was founded, and the actual Taliban capital when they ruled the country from 1996 to 2001.
We will visit the remains from the city founded by Alexander the Great but our visit will also have a big focus on the Taliban history, and that will include the mosque where Mullah Omar and Osama Bin Laden used to pray, as well as a Taliban school.
In the evening, we will catch a flight back to Kabul.
Overnight in Kabul.
Day 10 – Kabul and departure
Your flight will likely be in the afternoon so early in the morning, we will go to the Bibi Mahro Hills to enjoy the best views in the city.
After that, we will take you the airport to catch your international flight.
Join a tour in Afghanistan: FAQ
How to fly to Kabul?
There's a daily flight from both Dubai and Islamabad with Kam Air.
Further details will be sent upon booking your spot.
How to get a visa?
There are different places where you can get a visa, but we strongly recommend getting it in either Islamabad (Pakistan) or Dubai.
In both cities, you can get it within a day.
The tour leader (Joan Torres) will certainly get it in Islamabad, and you are welcome to go with him.
For securing your visa, you should fly to any of those two cities 2-3 days before the departure date, and further details will be shared upon booking your spot.
Is Afghanistan safe nowadays?
Before the Taliban took over the country in the summer of 2021, the country was going through a civil war. Now that the American left and the Afghan Army isn't fighting the Taliban anymore, the country is finally safe, from a tourist perspective.
What about Americans?
Yes, despite the American intervention, the country is as safe for Americans as it is for other nationalities.
Can women join an Afghanistan expedition?
Yes, women can join this expedition, no problem.
While the local Afghan women do suffer from a huge repression and lack rights, foreign women will always be safe, especially if you go accompanied by our team.
Regarding clothing, you don't need to wear a burqa but just a regular hijab and an abaya, like you'd do in Iran.
Which nationalities can join this tour?
All nationalities are welcome, including Americans.
Gallery of photos