Day 1 – Arrival in Tripoli
We will meet early morning at Tunis Carthage International Airport (exact time to be confirmed) to catch our flight to Tripoli all together.
After going through a lengthy immigration process, we will check in at the hotel and go for a hearty, Libyan meal.
Then, we will visit the old city of Tripoli, checking out highlights like: The Arch of Marcus Aurelius, Gurgi Mosque, Al Nakah Mosque, the gold bazaar, the Martyr's square, and a lot of Italian colonial buildings.
After a particularly long day, you can spend the evening/night in either the hotel (it has an excellent rooftop with great views) or check Tripoli's nightlife.
Overnight in Tripoli.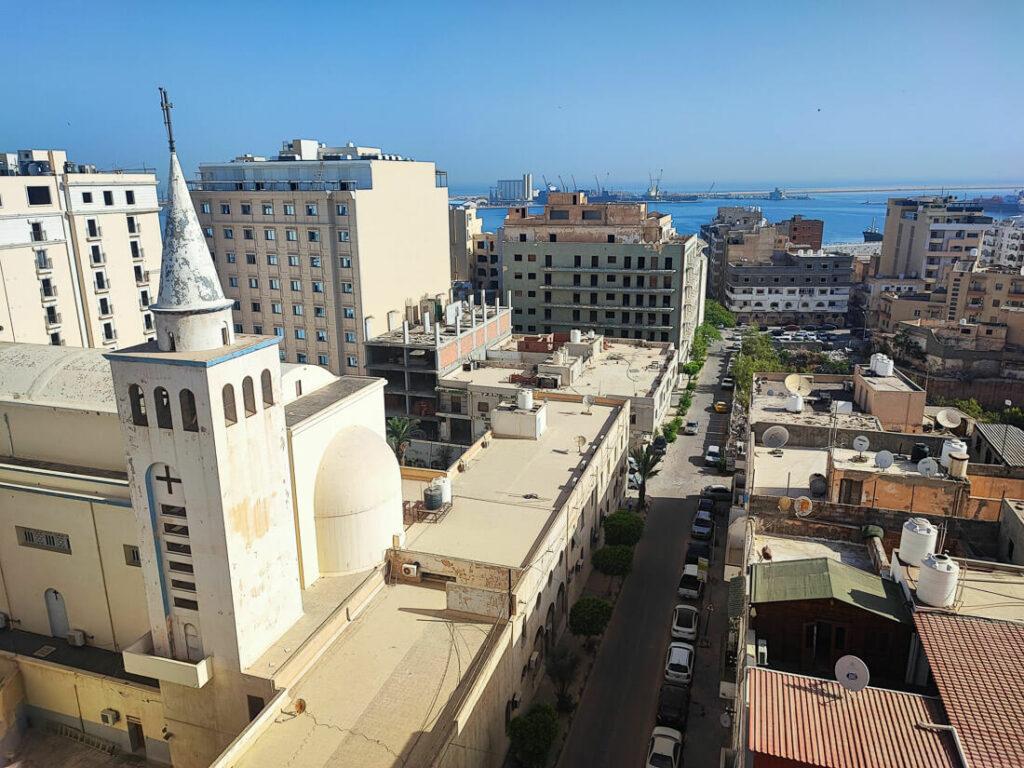 Day 2 – Leptis Magna (overnight in Misrata)
Two hours east of Tripoli, you find Leptis Magna.
Founded in the 7th century BC by the Phoenicians and later expanded by Roman Emperor Septimius Severus, the ruins of Leptis Magna are absolutely outstanding, first league Roman ruins built on the shore of the Mediterranean.
We will take our time to visit the site – around 3 hours – followed by a good Libyan meal. Then, we will head for Misrata.
Evening and overnight in Misrata.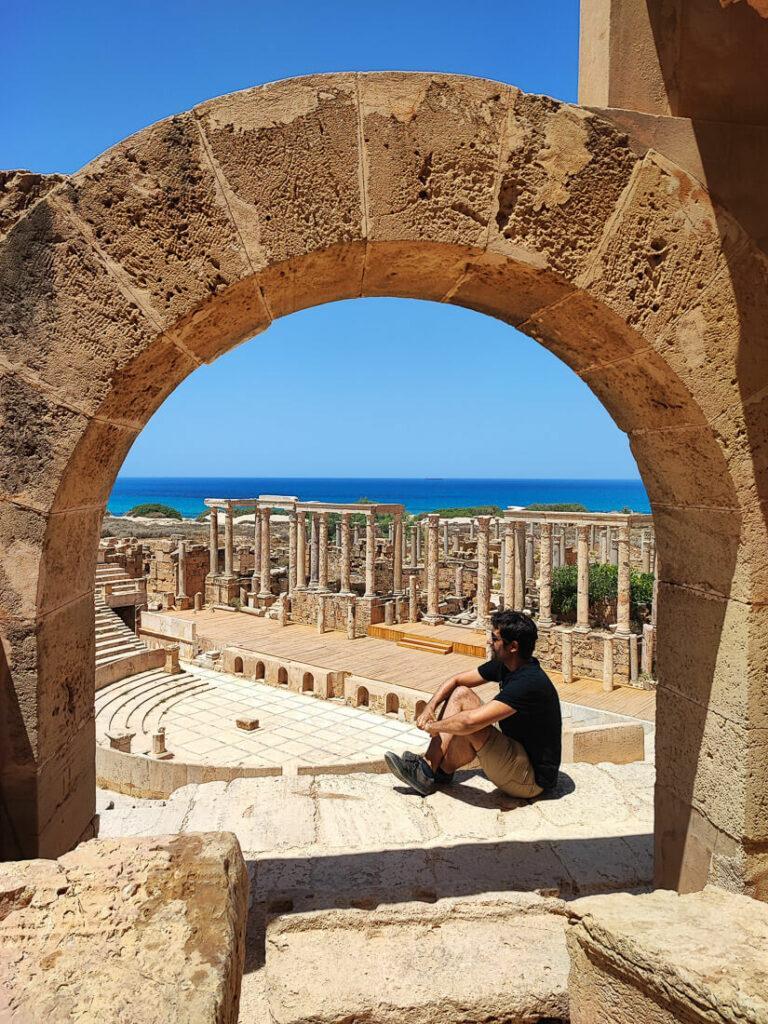 Day 3 – Misrata
Misrata is not a tourist destination, there isn't much to do and it lacks historical sites but, while the city of Tripoli remains quite untouched from the civil war, Misrata witnessed the fiercest battle between the rebels and Gaddafi's forces.
Our visit to Misrata is going to be political, a visit that is going to be key to understanding a conflict which has been going for the last 10 years.
We will do a proper city tour and then we will visit a brand-new Civil War Museum containing a collection of objects, photos, and weapons from the 2011 battle.
Lunch in Misrata. Then, we will head back to Tripoli.
Overnight in Tripoli.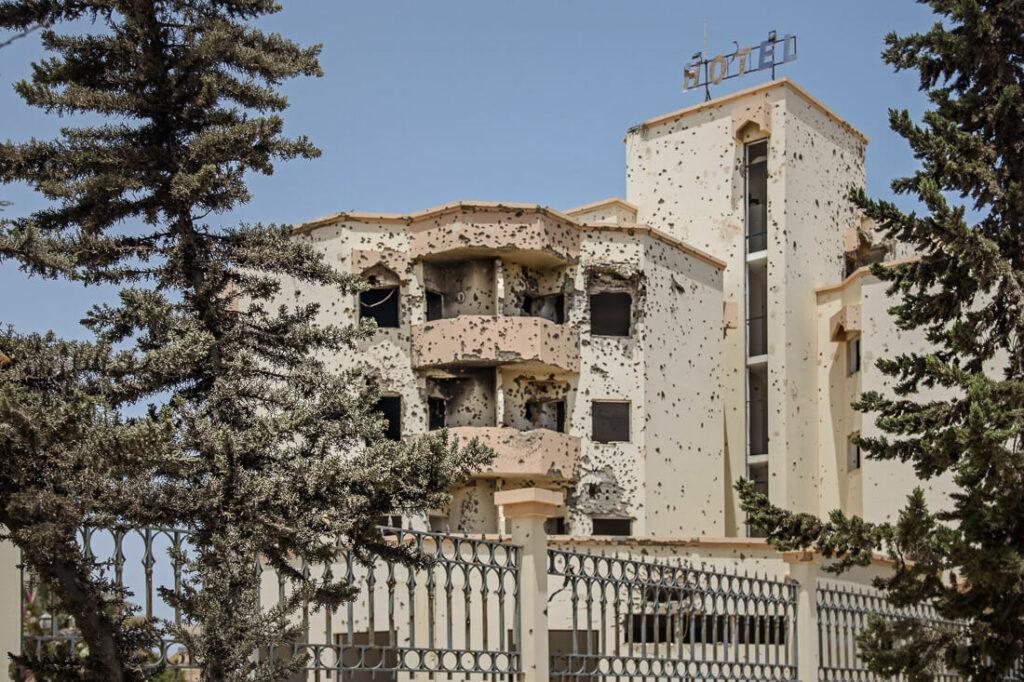 Day 4 – Jebel Nefusa (overnight in Ghadames)
On day 4, we will drive to Ghadames, which is a long 600-kilometer ride, but we will break the journey by visiting several highlights along the way, in the area of Jebel Nefusa.
Berbers compose around 5% of the total Libyan population and Jebel Nafusa is their heartland. As you may know, Berbers are the indigenous ethnic group, in North Africa before the Arabs came. You may have met some Berbers in Morocco, Algeria or Tunisia but I found Libyan Berbers to have a stronger identity since their flag is flown all across their region.
On the way to Ghadames, we will visit Qasr al-Hajj, one of the finest examples of Berber architecture, a giant granary from the 12th century.
Then, we will go to Tarmisah, an ancient village with stunning views of the valley.
We will have lunch in a traditional cave.
After lunch, we will continue to Ghadames.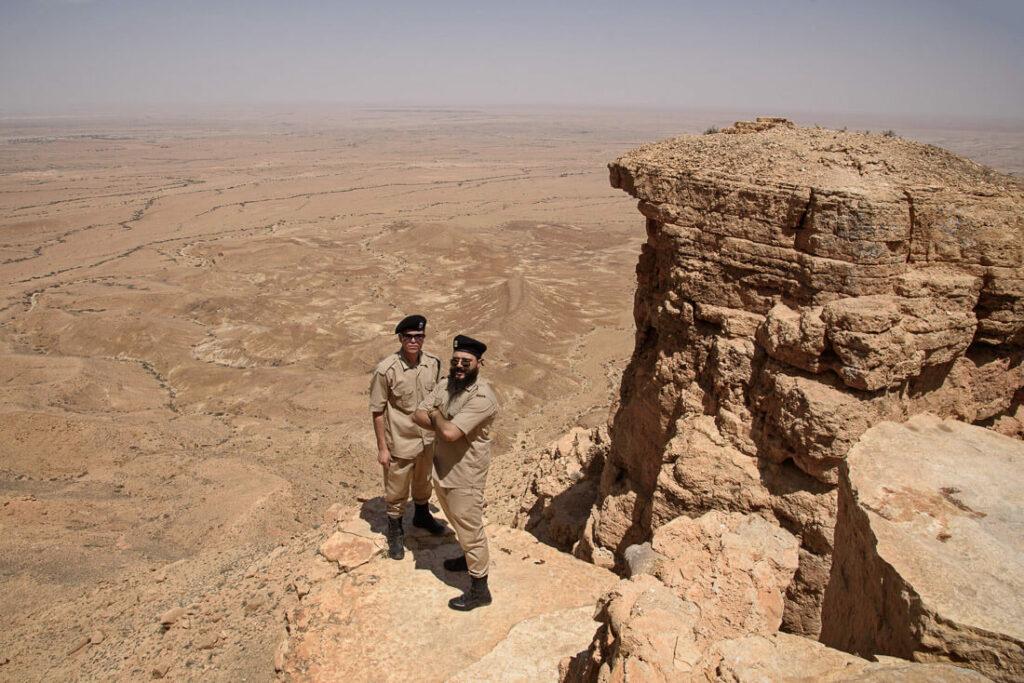 Day 5 – Ghadames
In the morning, we will go straight to the Old City of Ghadames, a UNESCO World Heritage site, a giant Saharan city composed of hundreds of entangled lanes, packed with mosques and historical houses.
We will have lunch in a traditional house and then, we will get deep into the desert, climbing the sand dunes from where you can see the Algerian border.
A group of real Tuaregs will make us tea while waiting for the sunset.
Overnight in Ghadames.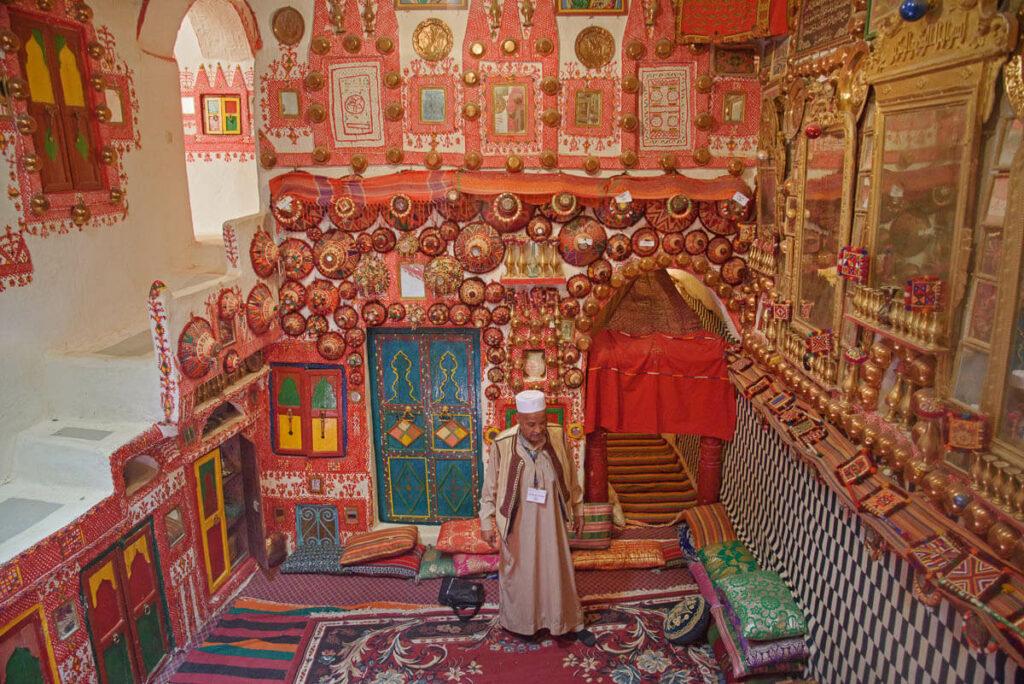 Day 6 – Gharyan and back to Tripoli
There's going to be a long ride ahead of us but we are going to stop in an area named Gharyan, famous for pottery and also for some very authentic troglodyte caves.
We will have some snacks along the way, but the main meal will be in Tripoli.
Overnight in Tripoli.
Day 7 – Sabratha and departure
Sabratha is smaller than Leptis Magna but most travelers prefer Sabratha because you can see the Mediterranean from anywhere in the ruins, plus it features the best Roman theater.
On the other hand, Sabratha was also taken by ISIS, the heritage of which can still be seen in some of the damaged buildings.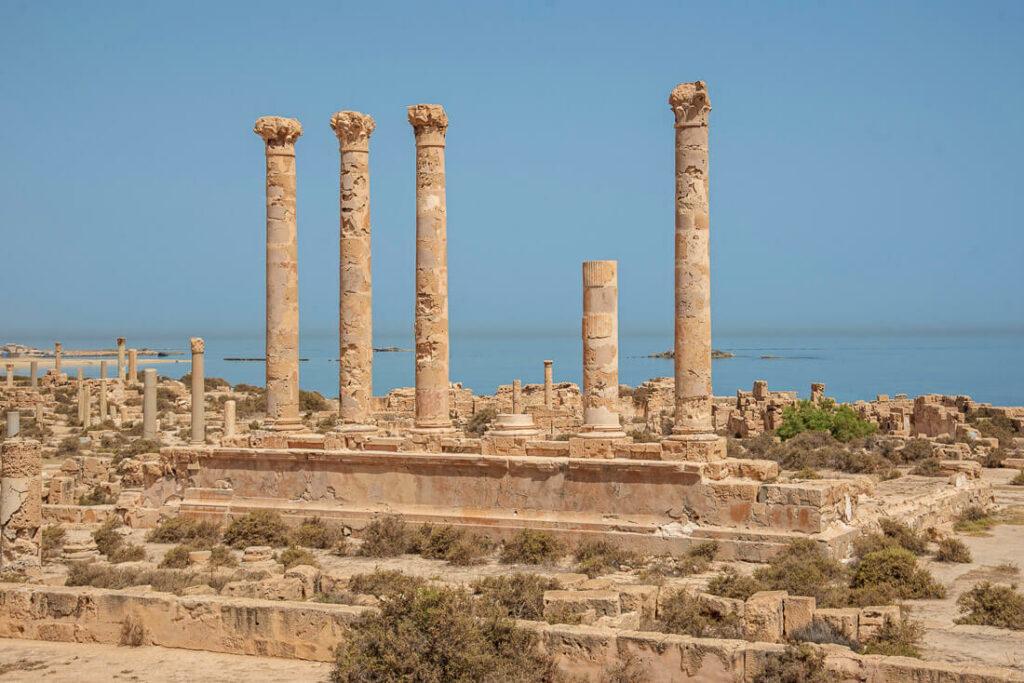 After visiting Sabratha, only if we have time, we will check out some of Libya's finest beaches, made of white sand and the most crystaline water ever.
Around 1pm, we will head back to Tripoli, have a quick lunch and go to the airport to catch our 5pm flight.
The tour finishes upon arrival in Tunis.