Day 1 – Arrival in Islamabad
Day 1 is the arrival day in Islamabad, the capital of Pakistan.
We will spend the day picking you up from the airport and checking in at the hotel.
We will visit Faisal Mosque and then, in the evening, we will invite you for a welcome dinner at Monal Restaurant, one of the most popular restaurants in town, serving high-quality Pakistani food.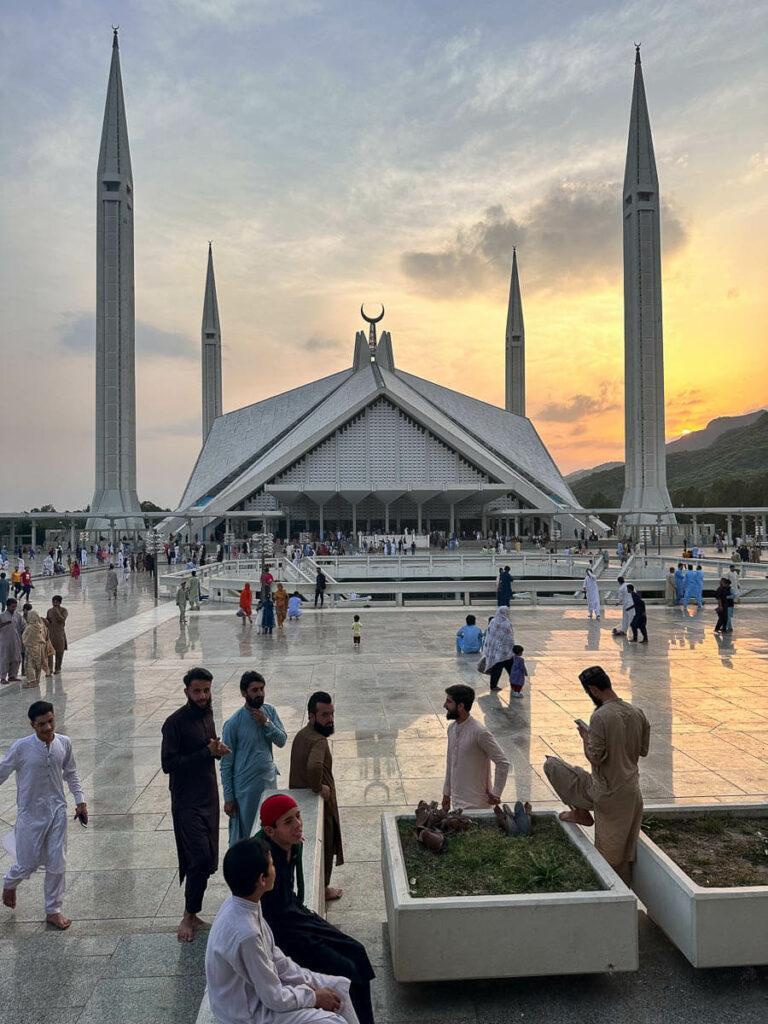 Day 2 – Driving to Chilas through the Karakoram Highway
The drive between Islamabad and Gilgit Baltistan is a 600-kilometer ride over an entangled road, not feasible to do it in one day, so we will stop and spend the night in Chilas, a small town along the Karakoram, where we will get our first glimpse of the local life in this part of Pakistan.
The drive is very scenic, and adventurous, with plenty of worldwide famous Pakistani trucks.
The whole journey from Islamabad to Chilas takes around 12 hours, with breaks, unexpected events and checkpoints included.
Why not fly into Gilgit instead?
Because flights get canceled too often and we can't risk that. We understand that it's a long drive but if we took a domestic flight instead to cut one day short, and the flight got canceled, we'd run into a big problem.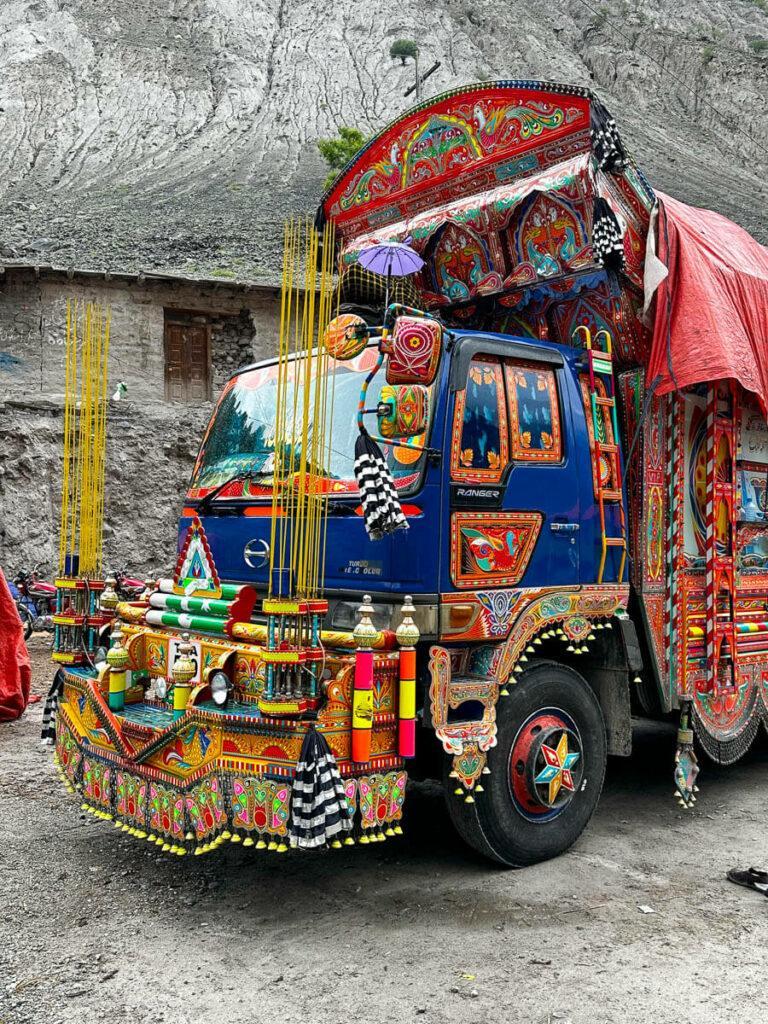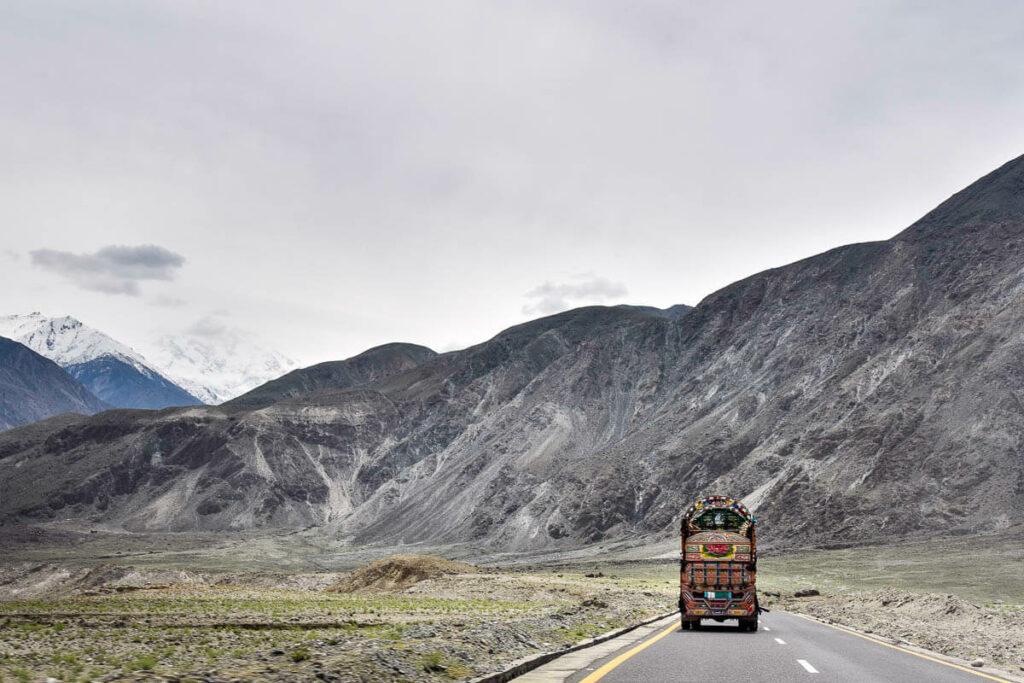 Day 3 – Driving to Gulmit
We will continue our journey through the Karakoram Highway towards Gulmit.
Located in the heart of Hunza, Gulmit is a picturesque village located in a jaw-dropping area of Gilgit-Baltistan, surrounded by absolutely outstanding mountains and perhaps, the most welcoming village in the country.
In Gulmit, the local communities have been doing a tremendous effort in attracting tourism, making it the most charming place to visit in Pakistan.
Overnight in Gulmit.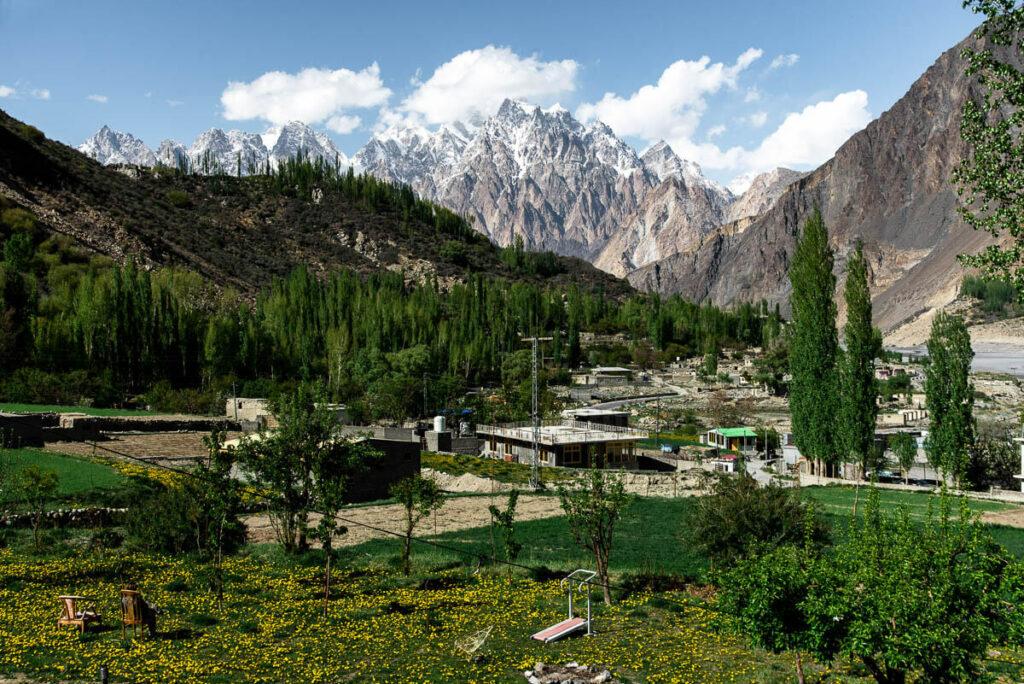 Day 4 – Full day in Gulmit
We will spend the day exploring Gulmit and its surroundings, focusing on the local culture, including visiting a women-run carpet workshop and having lunch in a local house.
Then, we will hike to Borith Lake and after lunch, we will trek to Ondra Polygah for the best views of the valley.
Overnight in Gulmit.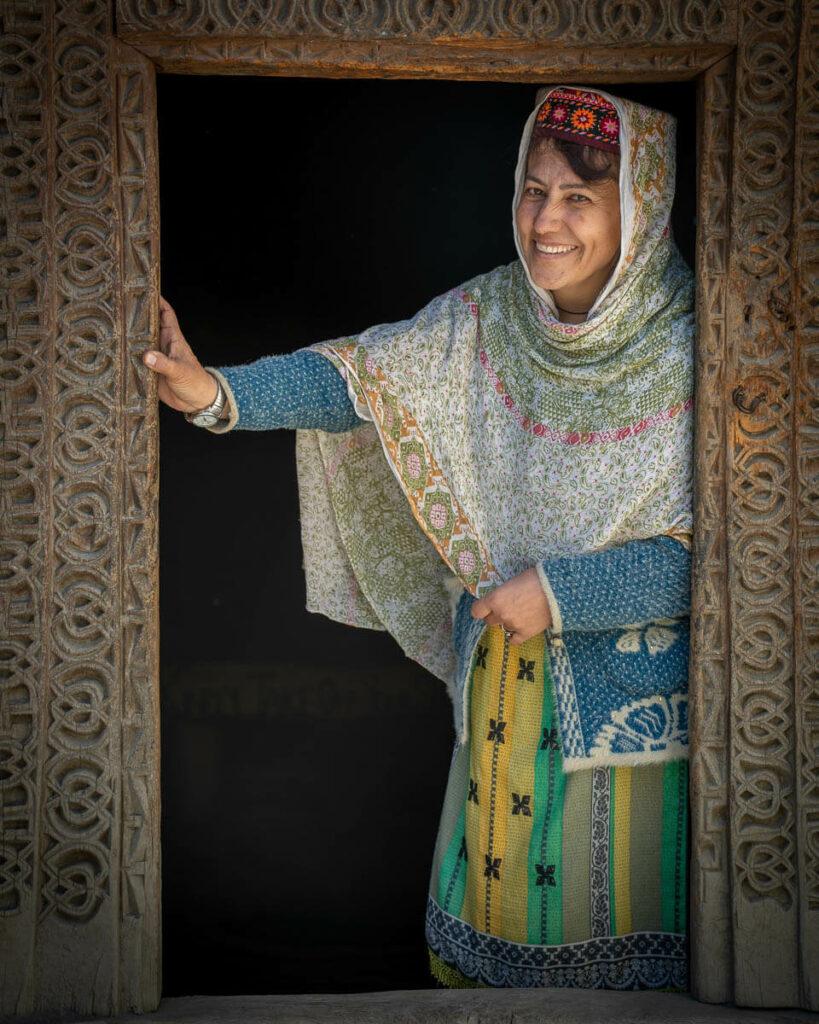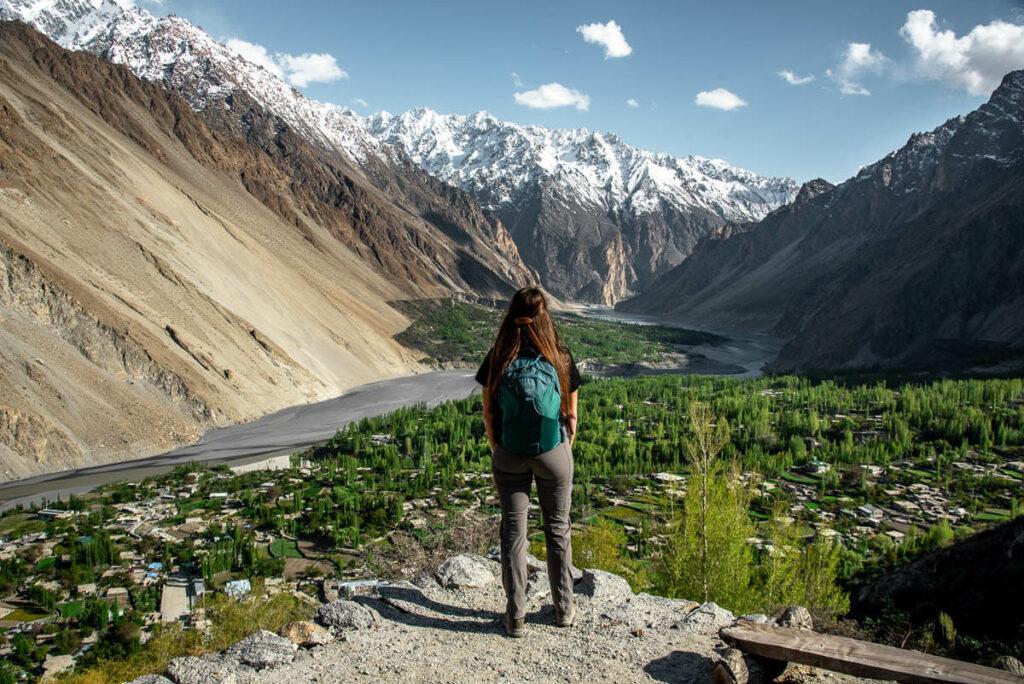 Day 5 – Hussaini & Passu bridges, and Shimshal
Day 5 is among traveler's favorites.
Early in the morning, we will head for Shimshal, not without first stopping at Hussaini Bridge, a vertiginous, suspension bridge, from where we will trek to the village of Passu, over an even more jaw-dropping bridge.
After lunch, we will head for Shimshal.
Overnight in Shimshal.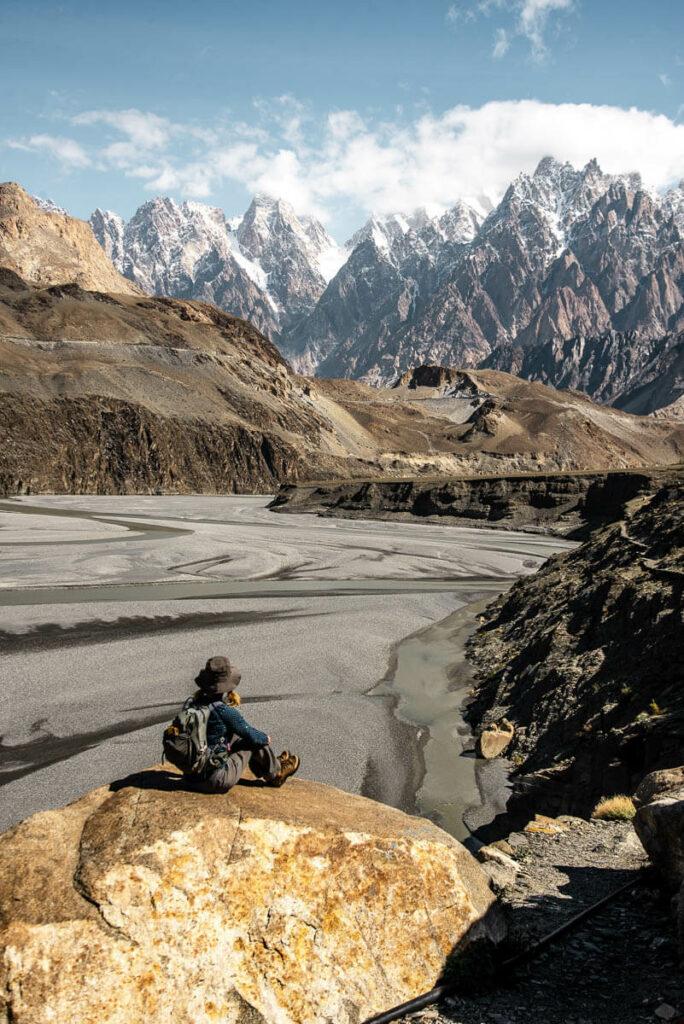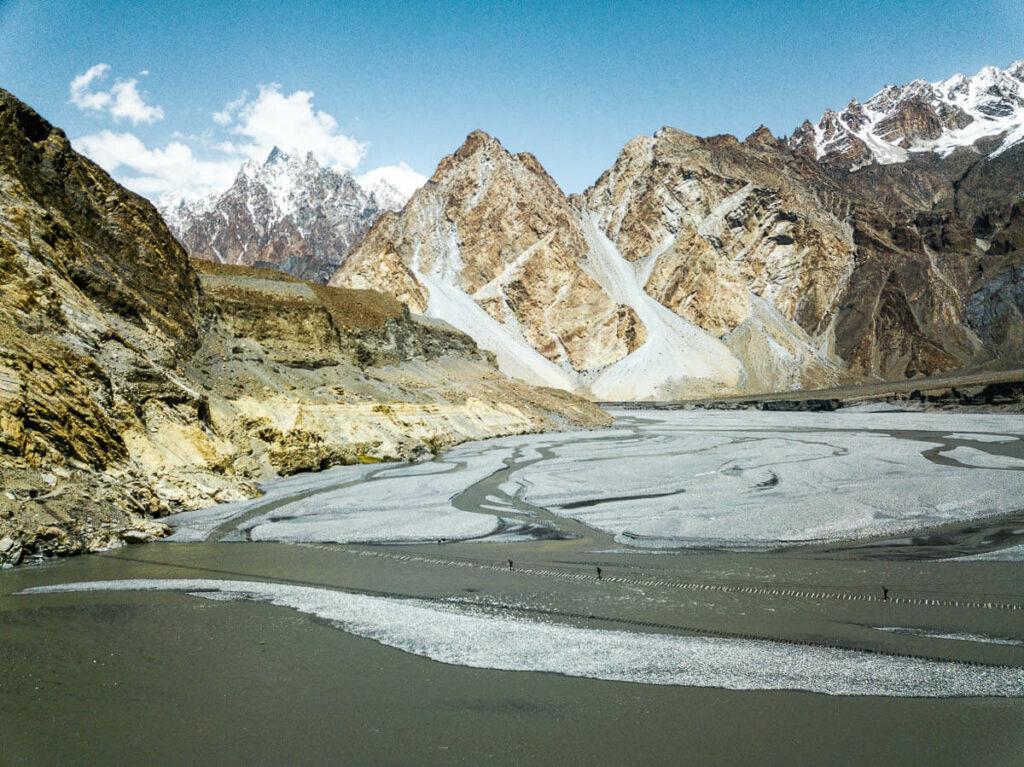 Day 6 – Trekking to Yazghil Glacier
Shimshal is the highest settlement in Hunza, and one of the less visited areas in the country.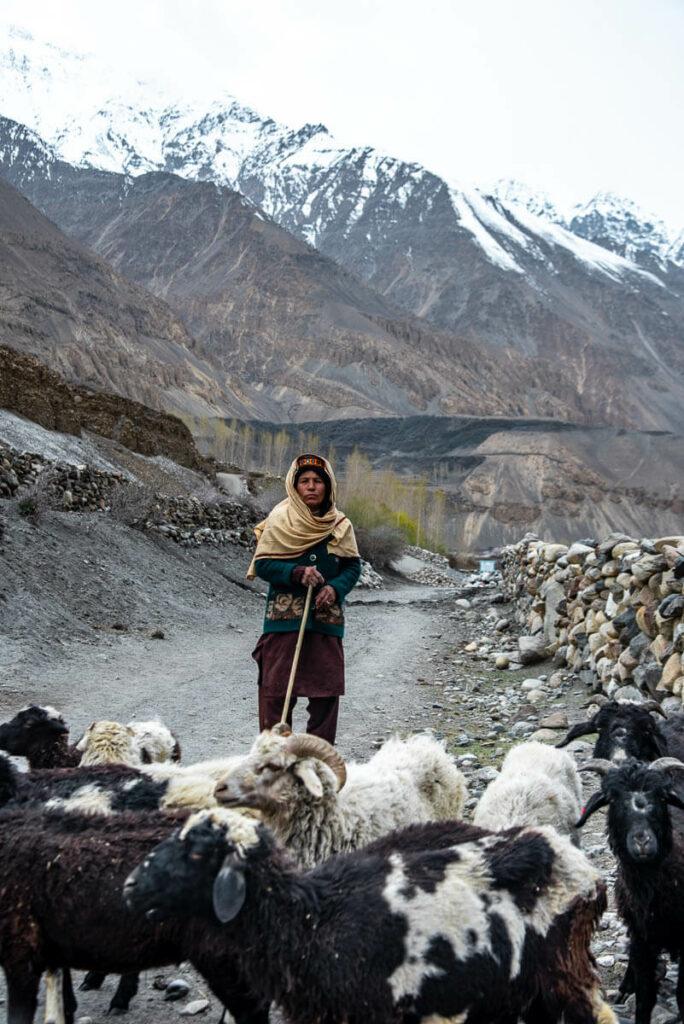 Needless to say, the valley is obviously gorgeous and early in the morning, we will hike to Yazghil glacier, a 20-kilometer trek.
We will have lunch overlooking the magnificent glacier before heading back to the village and enjoying our time with the local people there.
Overnight in Shimshal.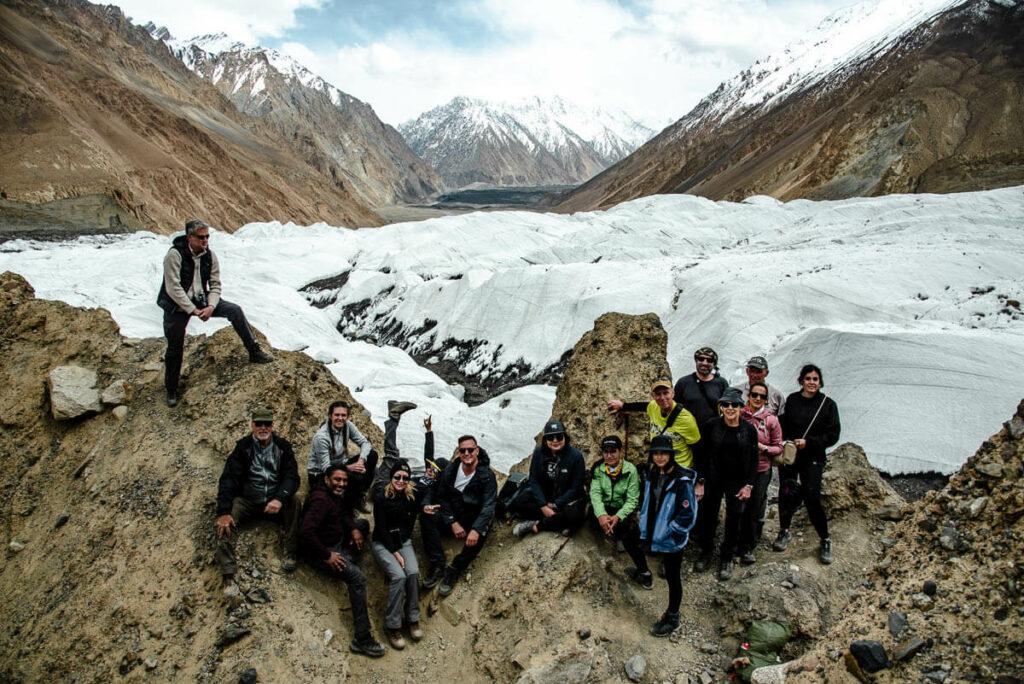 Day 7 – Attabad Lake and drive to Karimabad
We will say goodbye to Shimshal and head for Karimabad.
On the way, however, there are many places to stop by, we can keep it flexible, but the best is to stop at Attabad Lake for a picnic lunch and relaxing afternoon.
Karimabad is the largest settlement in Hunza, a proper town with comfortable accommodations and facilities.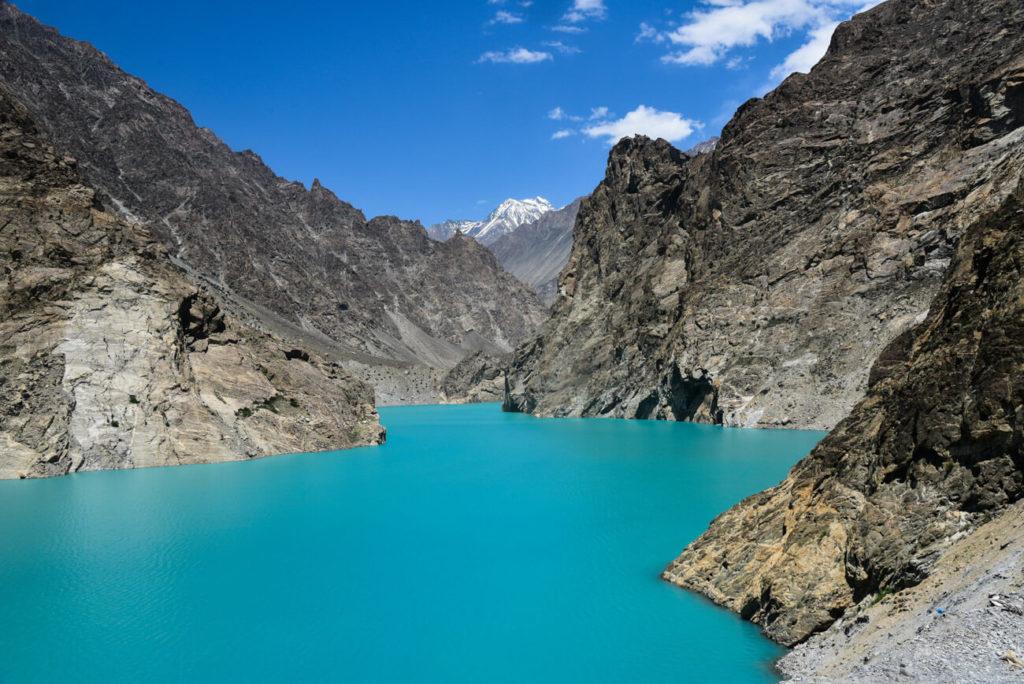 Day 8 – Karimabad
Time to relax!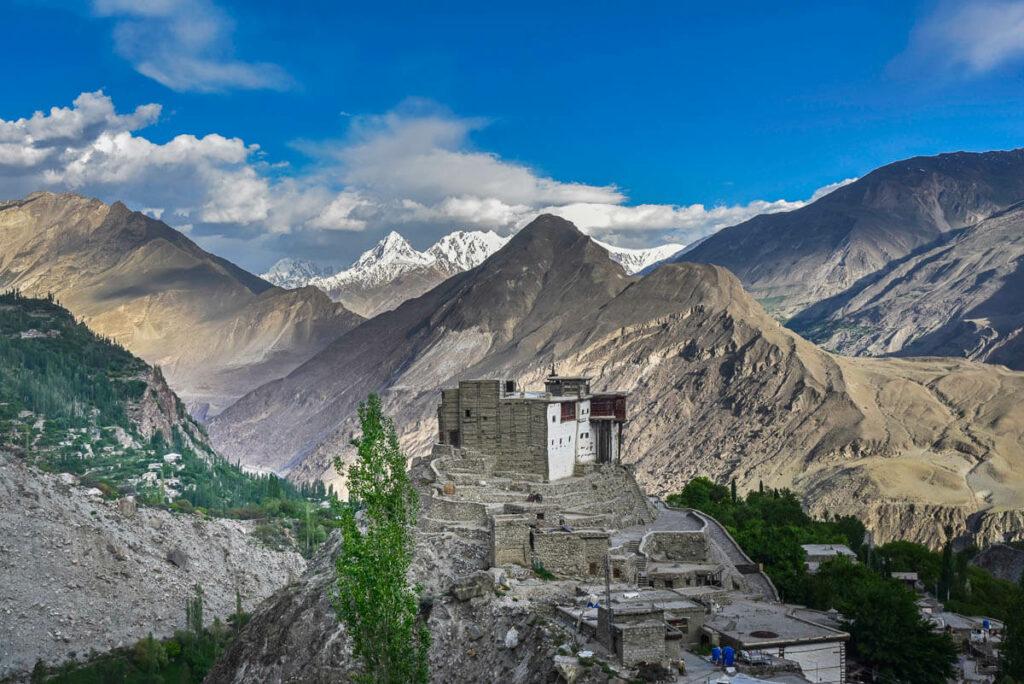 After several days in the mountains, Karimabad feels like a big city but it's more like a small town home to some pretty cool forts and amazing scenery, besides a pretty lively local market.
We will visit all of that and finish the day over a few beers.
Overnight in Karimabad.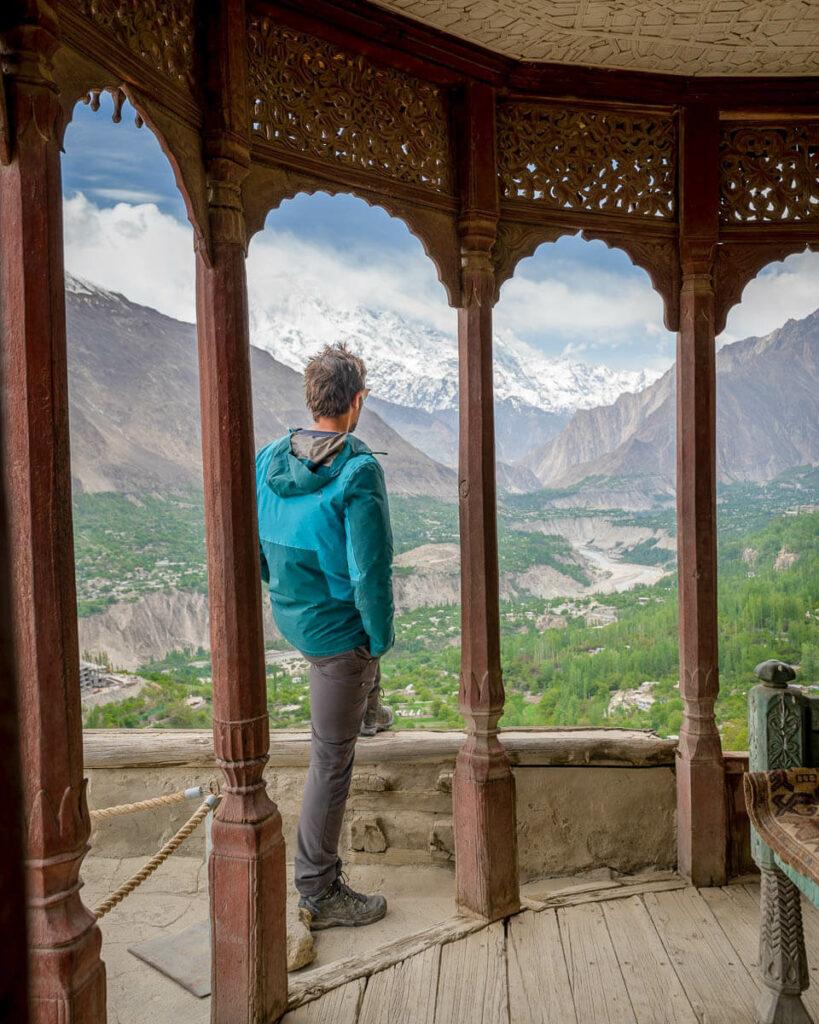 Day 9 – Tarishing
This is the most beautiful and epic drive of the whole trip, where we will try to reach Tarishing, a small settlement located at the base of Nanga Parbat, an 8,100-meter peak that belongs to the Himalayan range.
Overnight in Tarishing.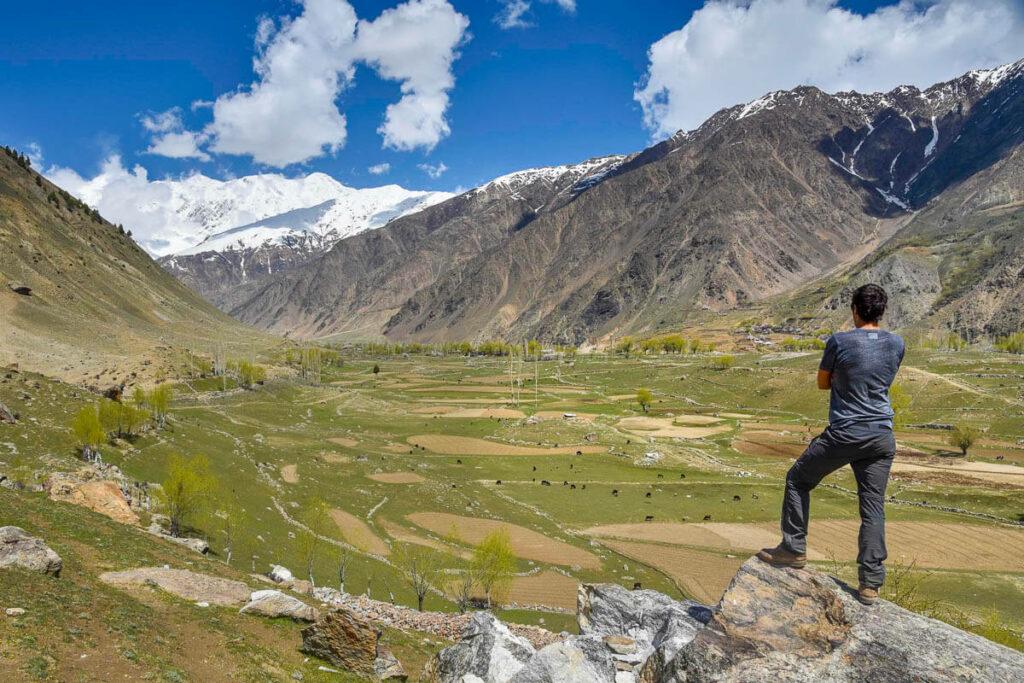 Day 10 – Nanga Parbat base camp
Have you ever watched the Brad Pitt-starred movie 7 Years in Tibet? Well, the mountain they try to climb at the beginning of the movie is Nanga Parbat itself and on day 10, we will reach the base camp.
Translating into Killer Mountain, Nanga Parbat is one of the most difficult mountains to climb in the world, but the base camp is quite accessible and can be reached in a few hours.
Picnic lunch in Nanga Parbat base camp before heading back to Tarishing.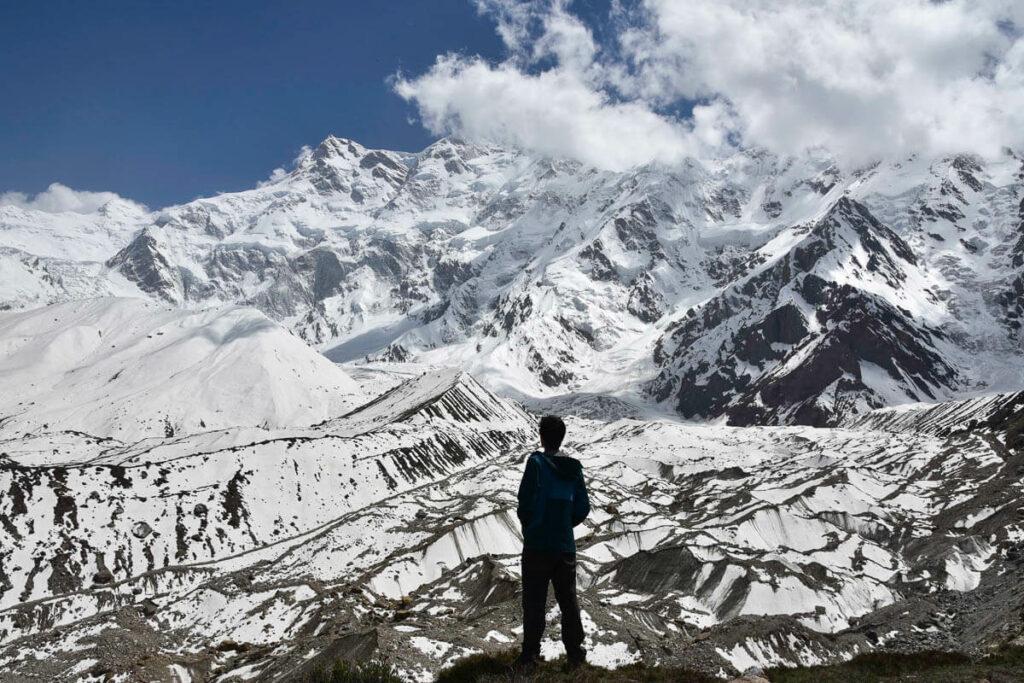 Day 11 – Astore Valley
For me, this is the best place in all of Pakistan, a mesmerizing, off-the-beaten-track area of Pakistan, filled with remote mountain settlements and jaw-dropping nature.
We will spend the day visiting lovely villages, as well as Rama Lake.
Overnight in Astore.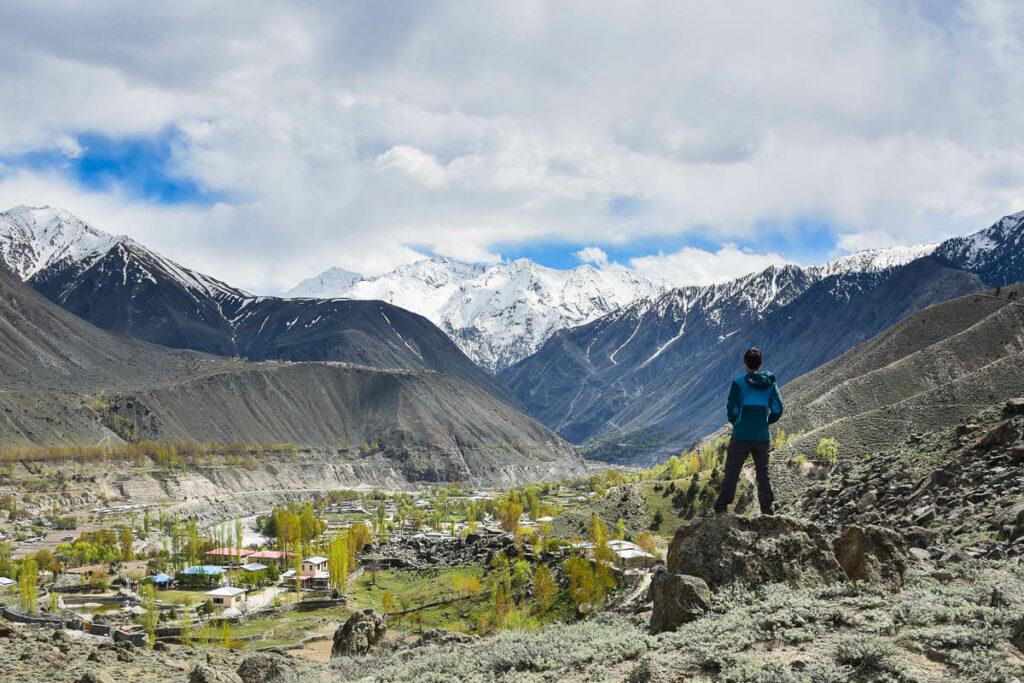 Day 12 – Driving to Chillas
This will our last day in the mountains so, we will take out time, enjoying breakfast and the beautiful Himalayan range, before heading down to Chilas, slowly, enjoying one last time of the scenery.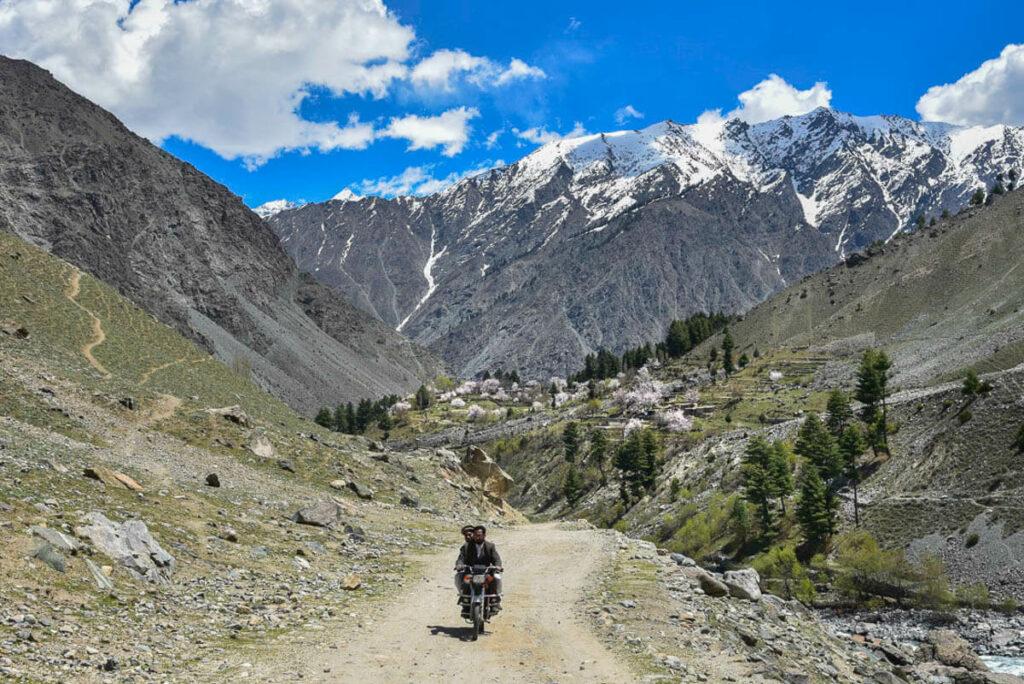 Day 13 – Chilas to Islamabad
In the morning, we will drive back slowly to Islamabad.
Day 14 – Departure
After breakfast, we will take care of your transfer to Islamabad airport.