Day 1 – Arrival in Seiyun
The flight from Cairo to Saiyun in Yemen will depart at 9:45h, so hopefully, we will be in Yemen by 3pm.
From the airport, we will go straight to a viewpoint to enjoy the sunset over Seiyun.
Then, we will have a welcome dinner, followed by checking in to the hotel.
Overnight in Seiyun.
Day 2 – Mukalla
After breakfast, we will drive to Seiyun Old Town to buy local Yemeni clothes for everyone.
Then, we will drive towards the coast to Mukalla, the main city in Yemen, home to one of the most important ports in the country.
The city was actually taken by Al Qaeda back in 2015 and liberated from them in 2016.
Upon arrival, we will eat a traditional meal from the area, consisting of seafood, followed by a stroll around the port, as well as checking out the city's fortress.
This day of the tour will be on a Friday, so the city center will come to life in the evening, when we will have loads of opportunities to interact with the local community.
Overnight in Mukalla.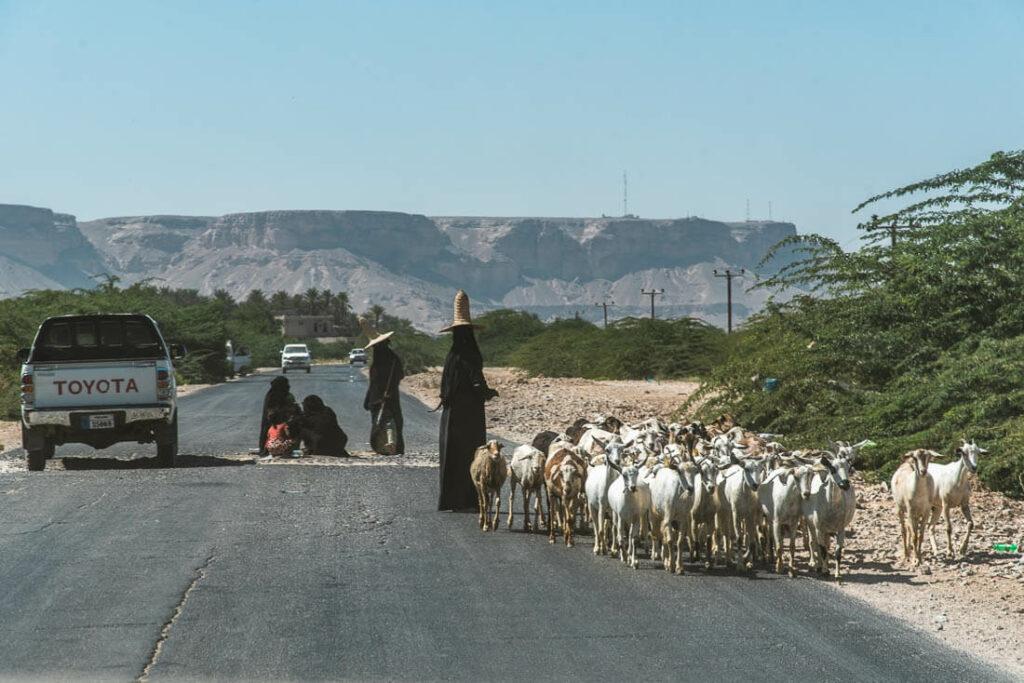 Day 3 – Wadi Doa'n
After breakfast, we will visit Mukalla fish market then head for Wadi Doa'n, a jaw-dropping valley dotted with old traditional villages.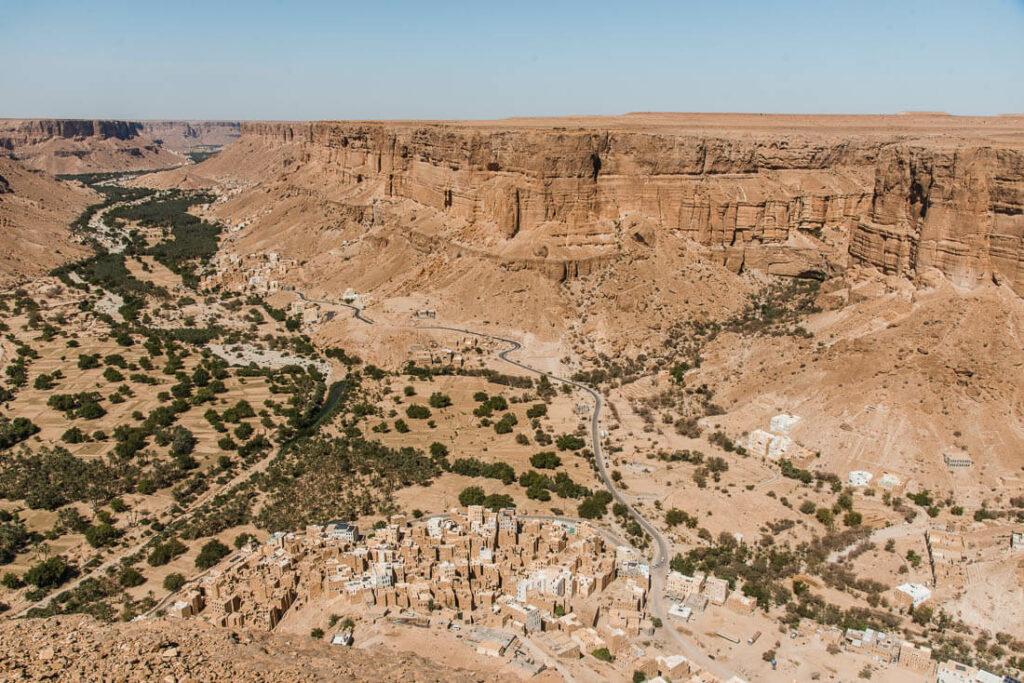 After checking in to the hotel, we will have lunch and then, around 3pm, we will trek to Hawfah village in Wadi Doa'n, followed by a drive to Buqshan village, home to the most colorful palace in all Yemen.
Dinner and overnight in Wadi Doa'n.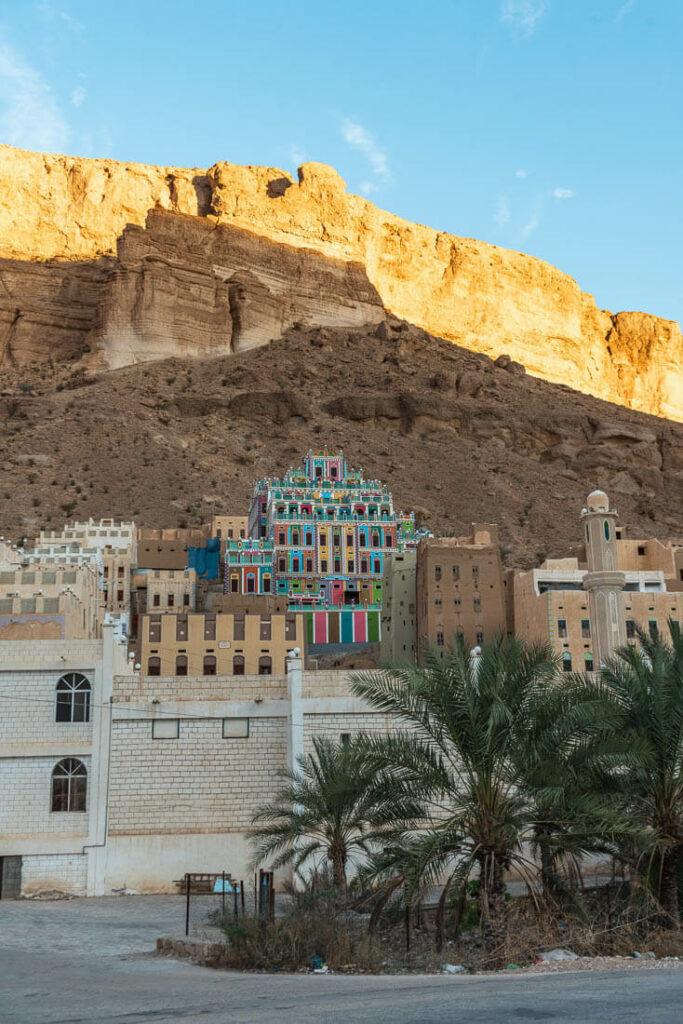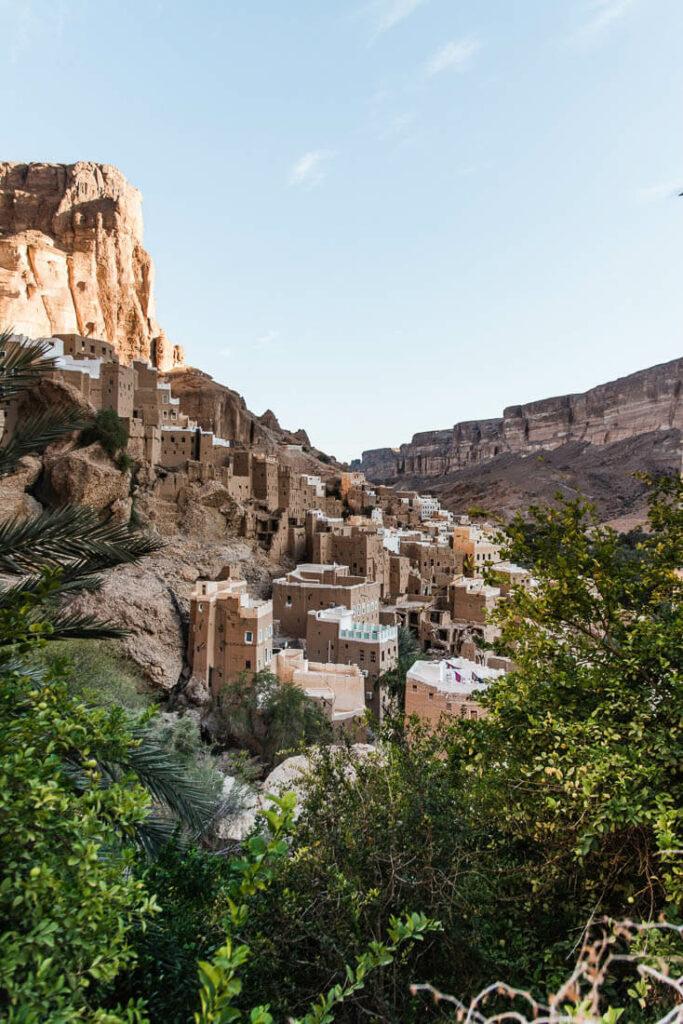 Day 4 – Wadi Doa'n and Shibam
Early morning, we will drive to the end of Wadi Doa'n to see the Sunday market of Ribad town, not without stopping first in the village of Qarht Bahumaish, Usama Bin Laden's hometown.
Bin Laden was born in Saudi but all his family comes from this tiny village in Hadramut.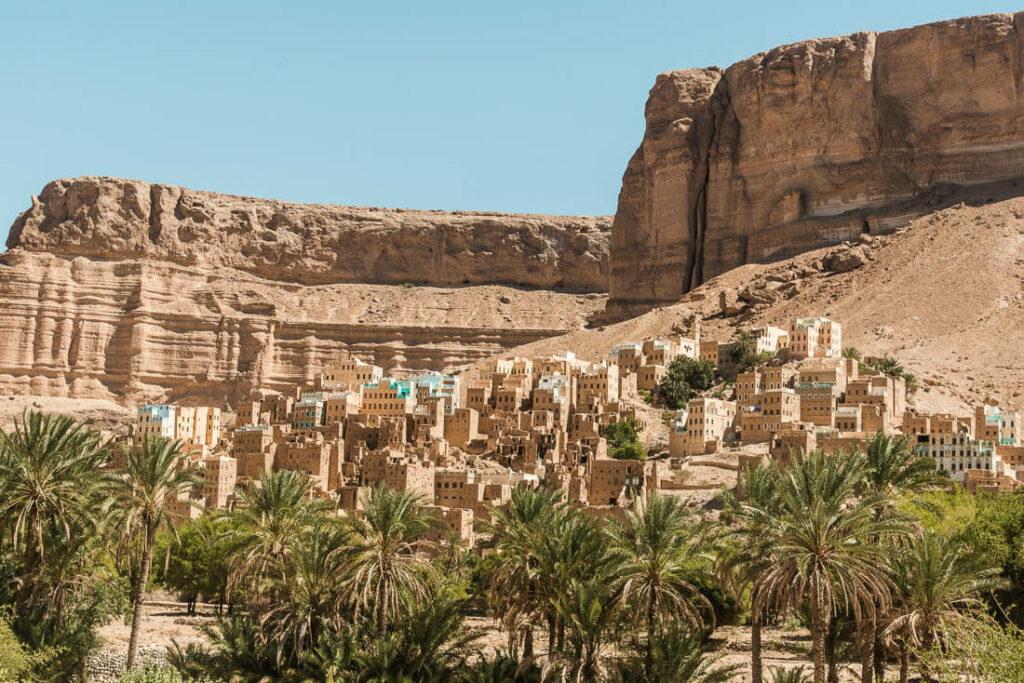 We will grab a picnic lunch and enjoy it in a place with a view and then, we will stop in Al-Khuraiba and Musainah, two of the most beautiful villages in the valley.
Then, we will go back to Seiyun, stopping in Shibam for sunset; Shibam is the real highlight of this trip, a set of 9-story buildings located in the middle of nowhere.
Overnight in Seiyun.
Day 5 – Shibam, Seiyun and Tarim
After breakfast, we will go back to Shibam for a proper visit to the town, climbing one of the buildings, and visiting the handicraft center.
Then, we will visit the Old City of Seiyun, a lively area where we will check out the local bazaar, which includes the honey market.
As you might know, according to the UN, Yemen produces some of the best honey in the world, which they make from Sidr flowers.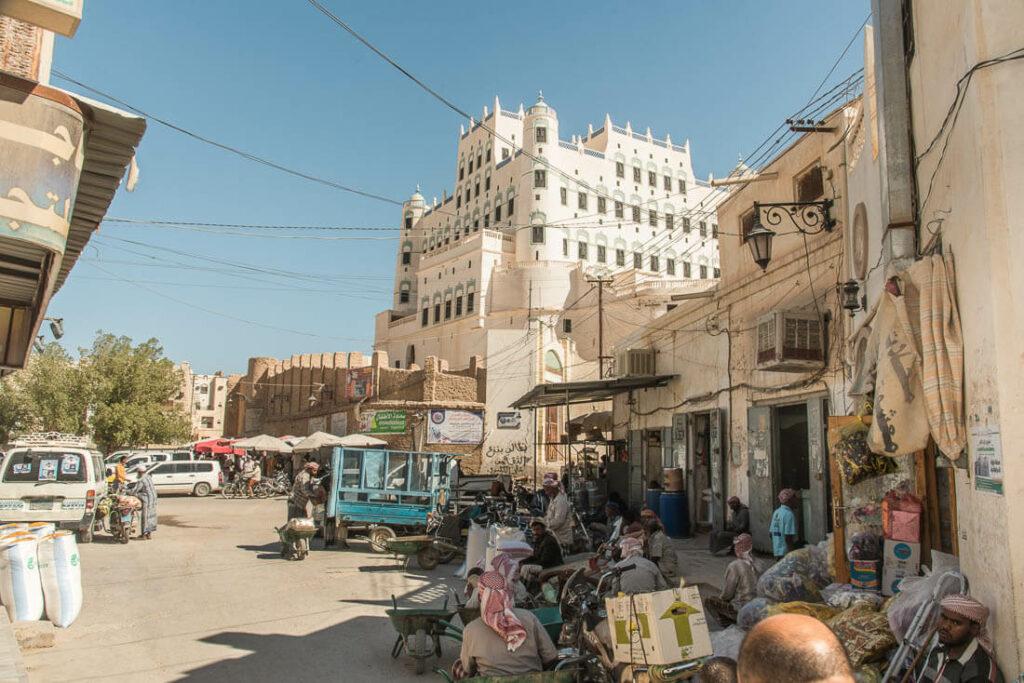 We will take our time there, taking all the necessary photos and then, we will visit the village of Tarim, the center of Islamic Sufism in Yemen.
In Tarim, we will be likely to meet young students from Indonesia who came all the way to Tarim to study Sufism.
Islam came to Indonesia through Yemeni merchants hundreds of years ago and, since then, both countries have kept up a very close relationship, which is why Indonesians following that specific branch of Islam like to study in its heartland.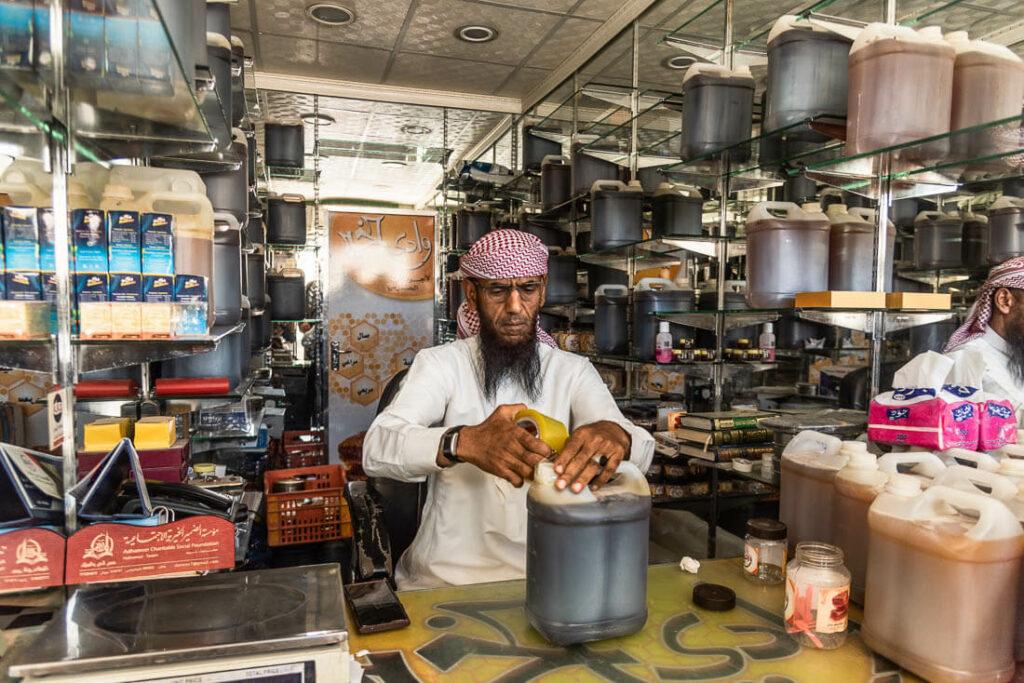 We will visit some important Sufi-related shrines and then, after lunch, a good idea would be to head to a khat market, buy some khat, and chew it with the locals.
Khat is a local drug similar to coca leaves and basically, life in Yemen stops every day after lunch for chewing khat, something one must experience.
Evening and sunset will be spent at a viewpoint overlooking Tarim.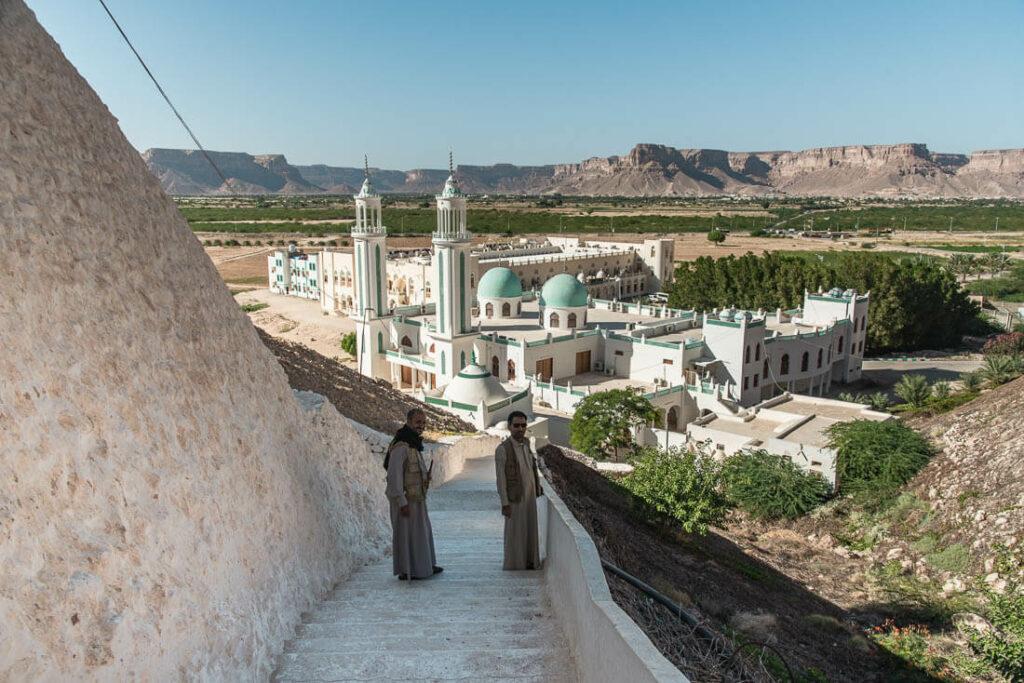 Overnight in Seiyun.
Day 6 – Departure
The flight back to Cairo departs at 4am.