Day 1 – Arrival in Kabul
Day 1 is the arrival day, a day which we will spend picking you up from the airport and checking in the hotel, as well as giving you a warm welcome through an introductory briefing on Afghanistan.
In the evening, we will all go out together for a traditional Afghan meal.
Overnight in Kabul.
Day 2 – Full day in Kabul
In the morning, we will head to Old Kabul, where we will spend the morning walking slowly through all the different bazaars, including the worldwide famous bird market, a photogenic bazaar where they sell different types of birds as pets, one of the top tourist attractions in Kabul.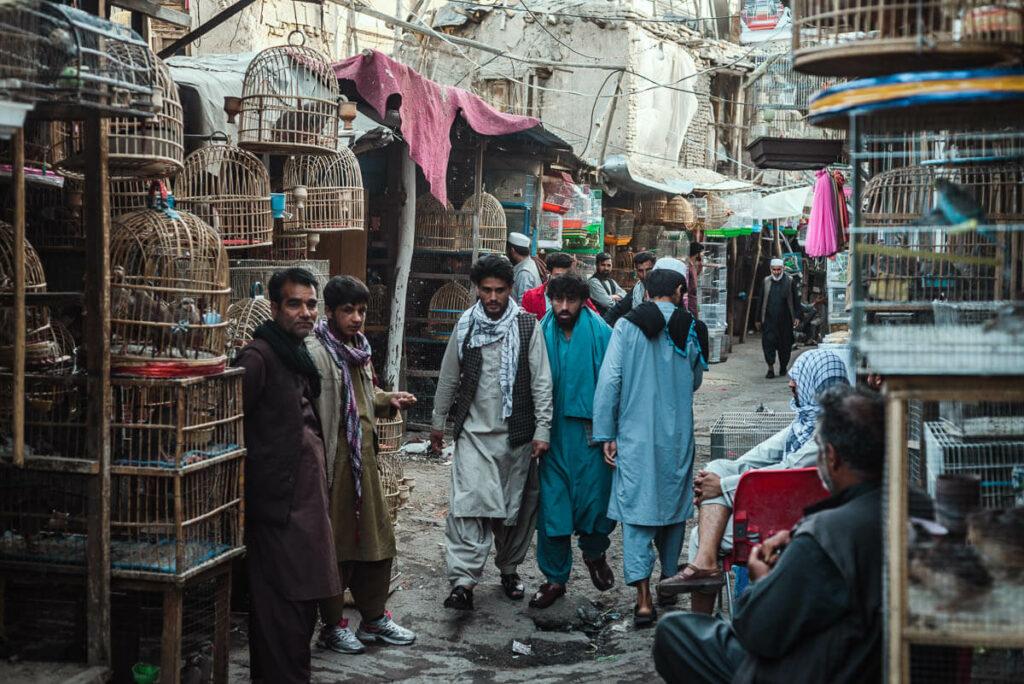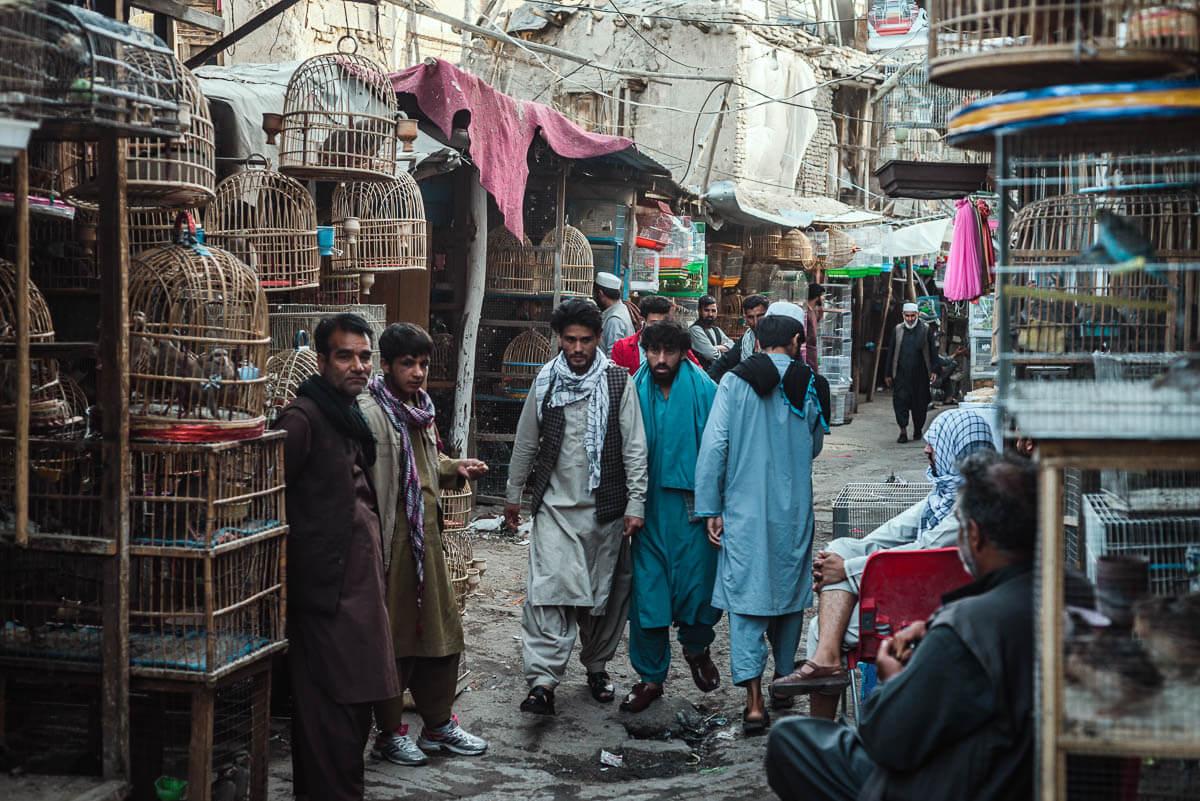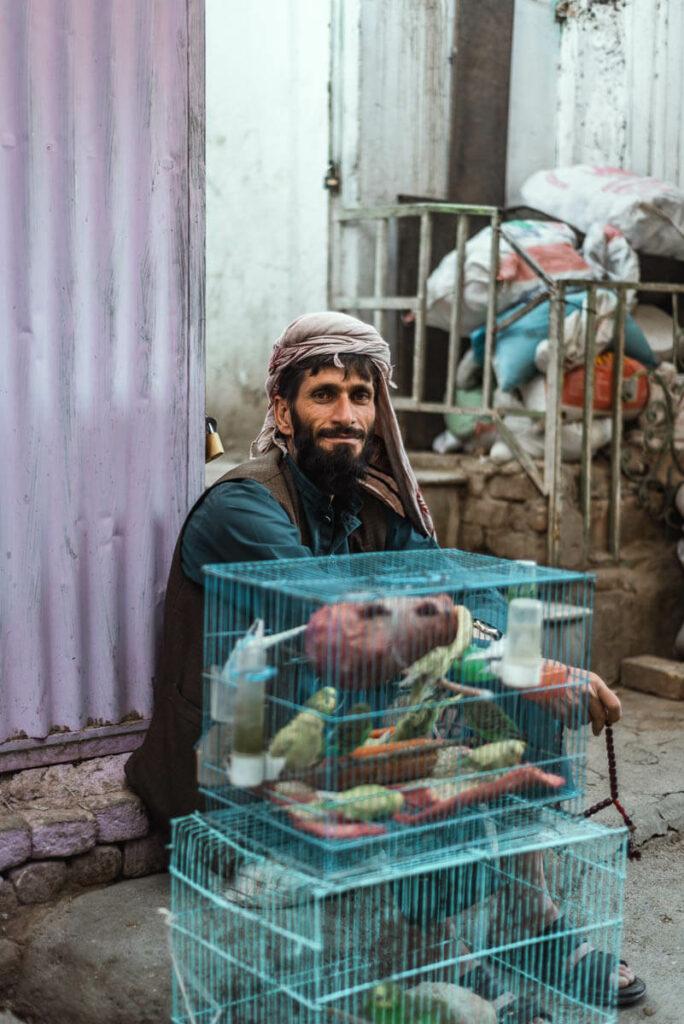 After a hearty meal, we will travel west of Kabul to visit Sakhi Shrine, a mini version of the Blue Mosque in Mazar and also one of the most stunning mosques in Afghanistan.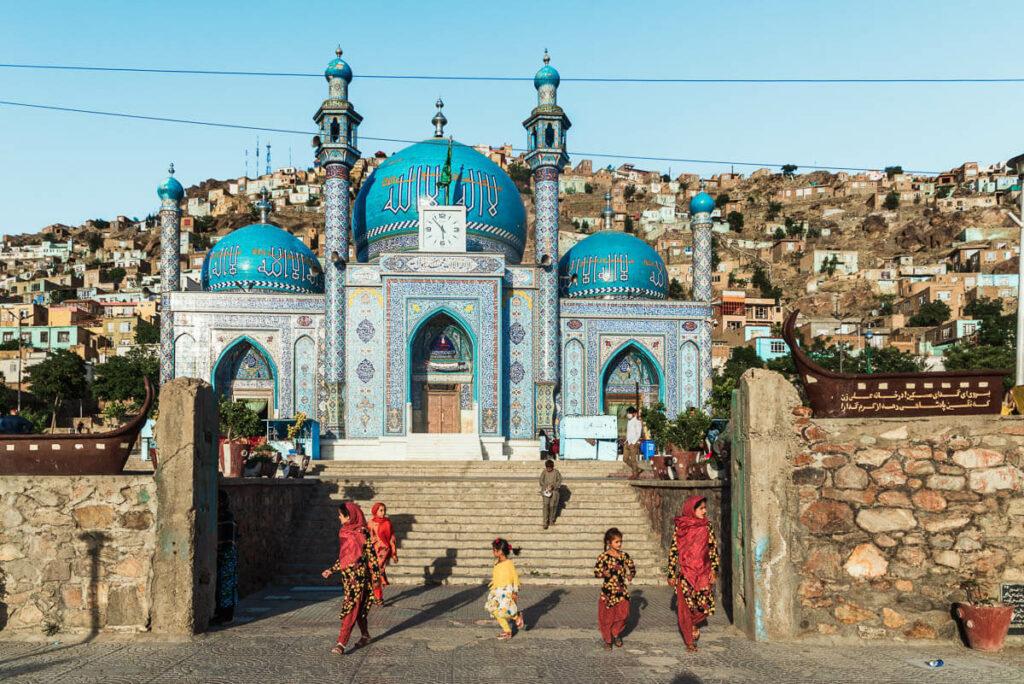 Our day will be finished in Bibi Mahro Hills, the highest point in all of Kabul, from where you get a 360º view of the city, and whose center features the tallest flag pole in the country, today this flag being a massive Taliban flag.
This place is always busy with locals for sunset, so it will be a great chance to interact with them too.
Overnight in Kabul.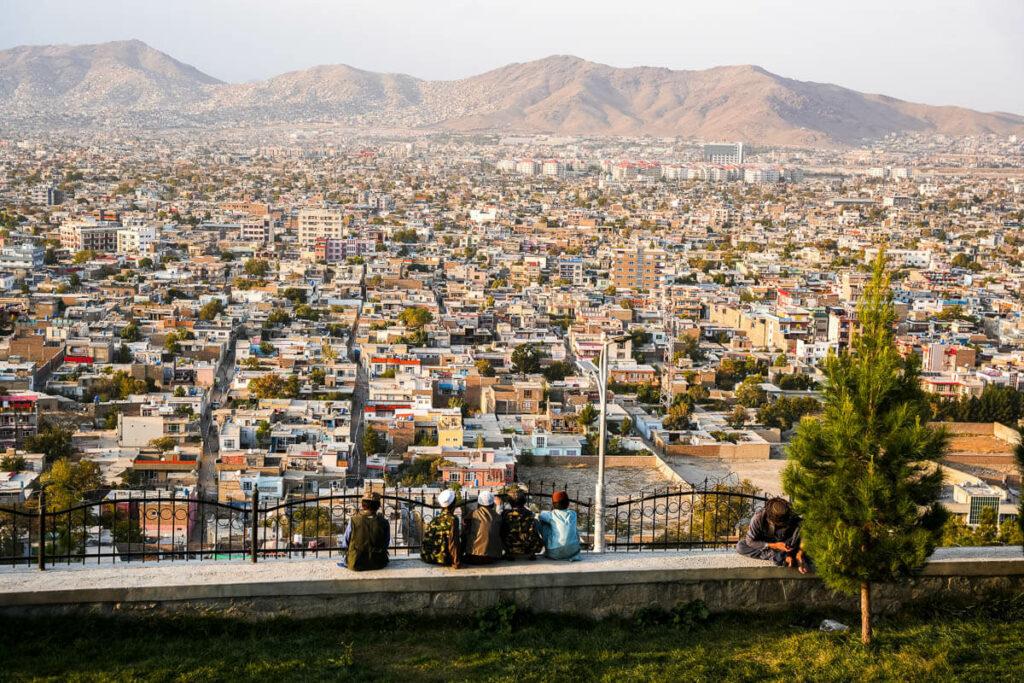 Day 3 – Bamyan
At 8 am, we'll hit the road towards Bamyan, the heartland of Hazara people, and the only sort of tourist-friendly place in all Afghanistan.
It's located at the heart of the Hindu Kush, in a stunningly beautiful area surrounded by mountains and lush, green fields, but also a region rich in ancient history.
The journey by road takes around 3.5 hours but for the most part, it's a truly scenic enjoyable drive. After checking in the hotel, we will have lunch and then we will pay a visit to the giant Buddhas that were carved from the rocks back in the 6th century, but unfortunately destroyed by the Taliban in 2001.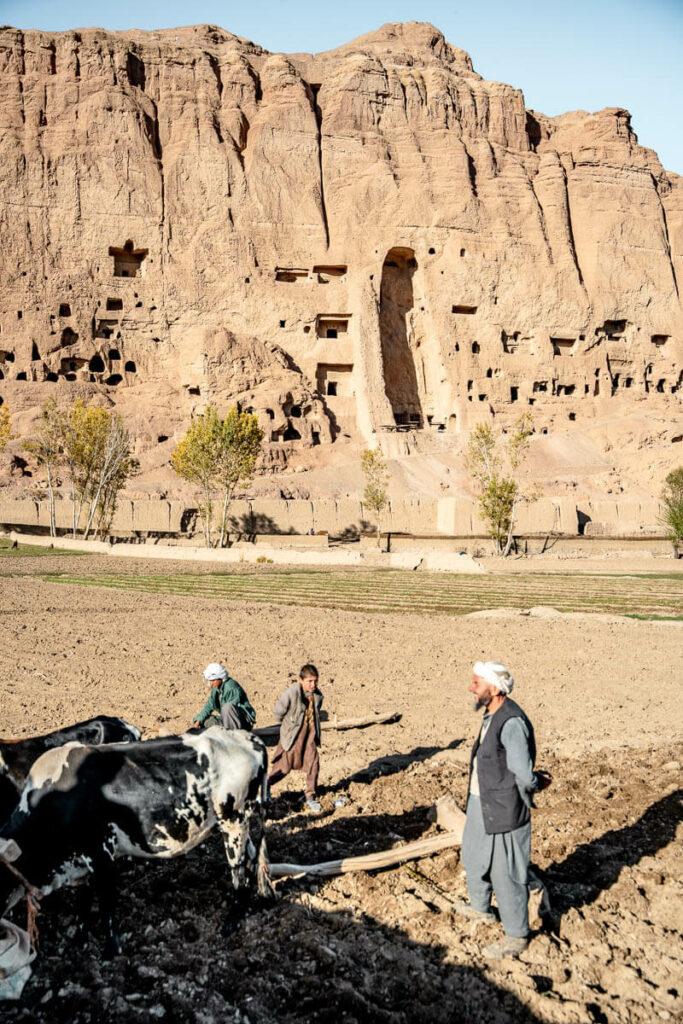 The big Buddha-shaped holes they left behind are impressive though, and the views from the top even more.
We will finish the day on top of Gholghola City, an ancient fortress from where you get jaw-dropping views of all Bamyan and surrounding mountains.
Overnight in Bamyan.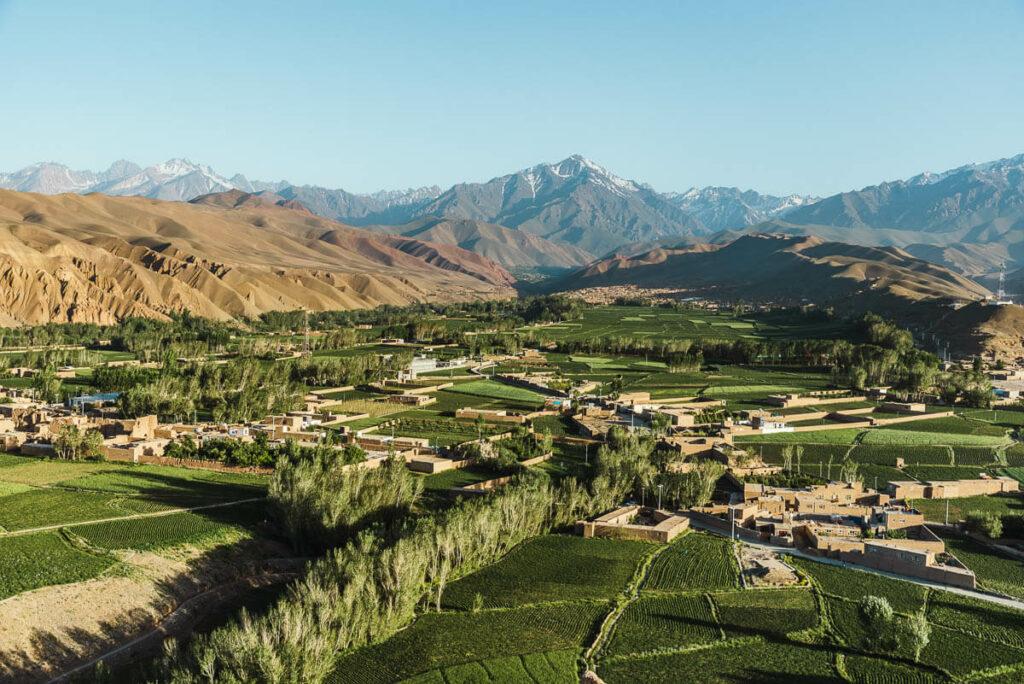 Day 4 – Band-e-Ameer National Park
Band-e-Ameer is a UNESCO World Heritage and also the only National Park in all Afghanistan, a set of deep-blue lakes that are absolutely jaw-dropping.
The best way to get an impression of its size is by walking around the lakes on foot, so we will do a 1-hour hike, while choosing the best spot for a picnic lunch.
After lunch, we will go back to Bamyan, not without stopping first in Dara Ajdahar or Dragon Valley, another great spot for natural views.
Overnight in Bamyan.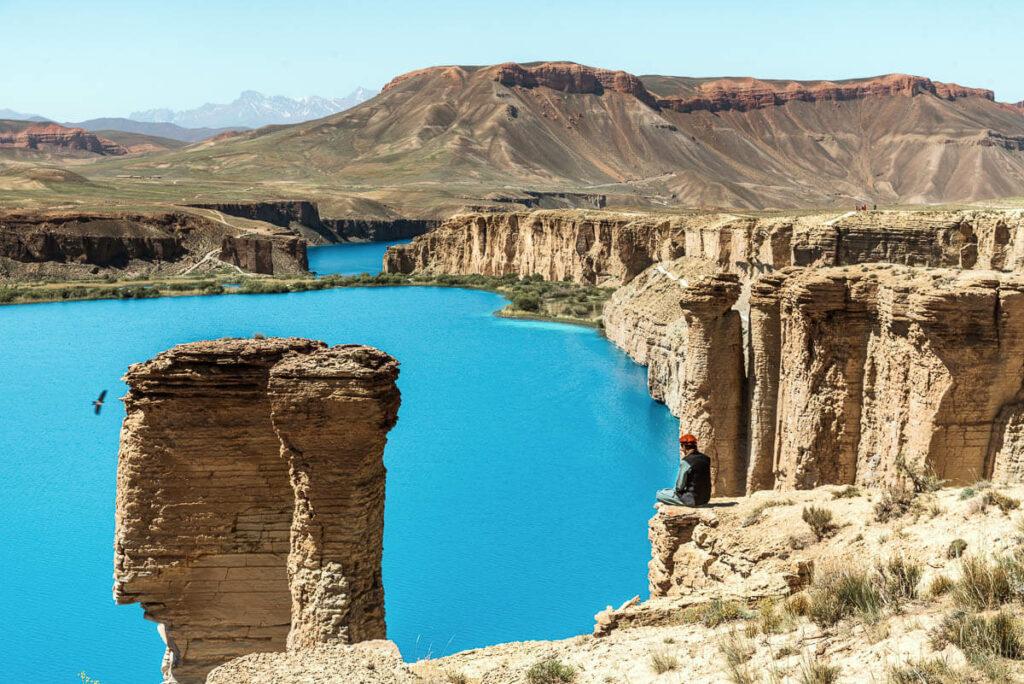 Day 5 – Drive to Chagcharan
On day 5 of the tour, our actual overlanding adventure will begin, driving across the Hindu Kush mountains for 319km.
This will be a long driving day but they journey will take us through absolutely unspoiled territory and villages, really worth the trip.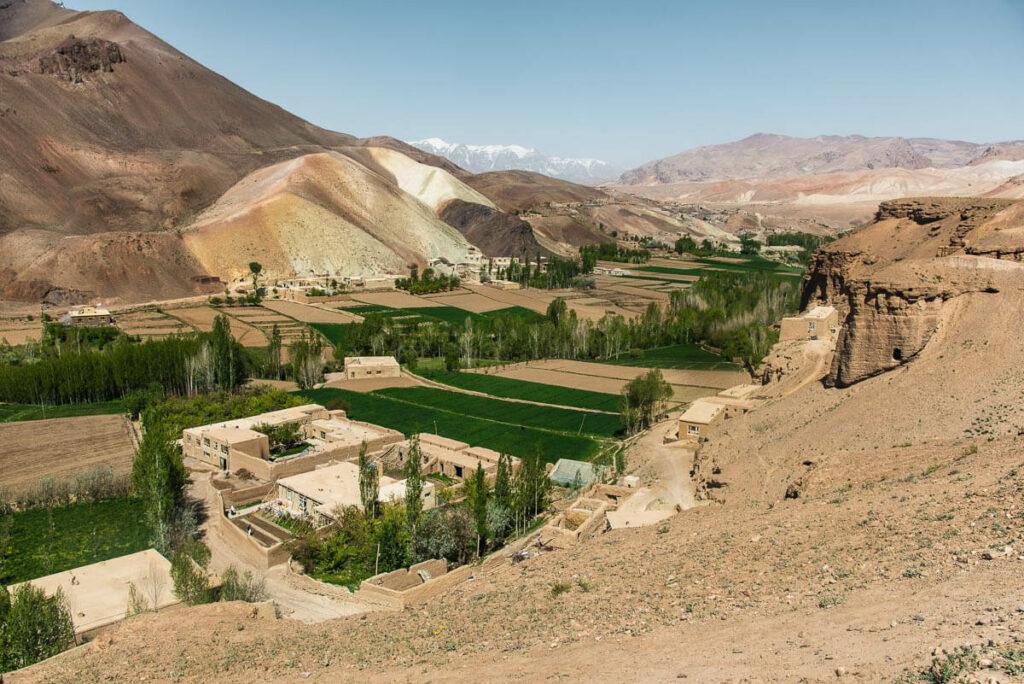 Chagcharan is the capital of Ghor province. Given the isolation of that region, I personally found Chagcharan to be surprisingly big and busy but very low-key at the same time, with very little services.
Overnight in Chagcharan.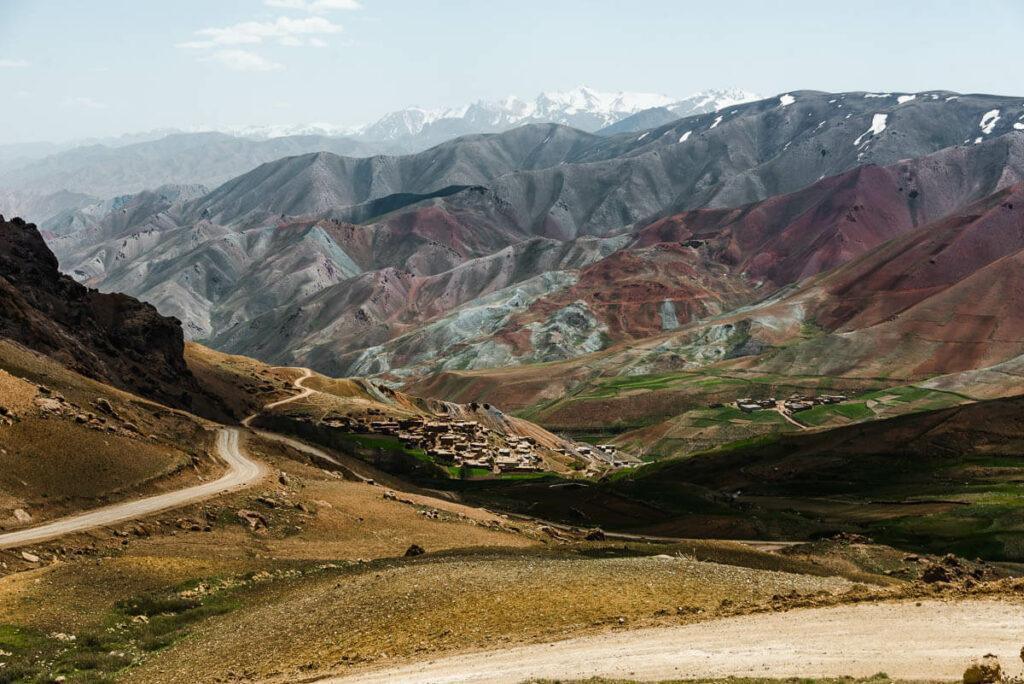 Day 6 – Minaret of Jam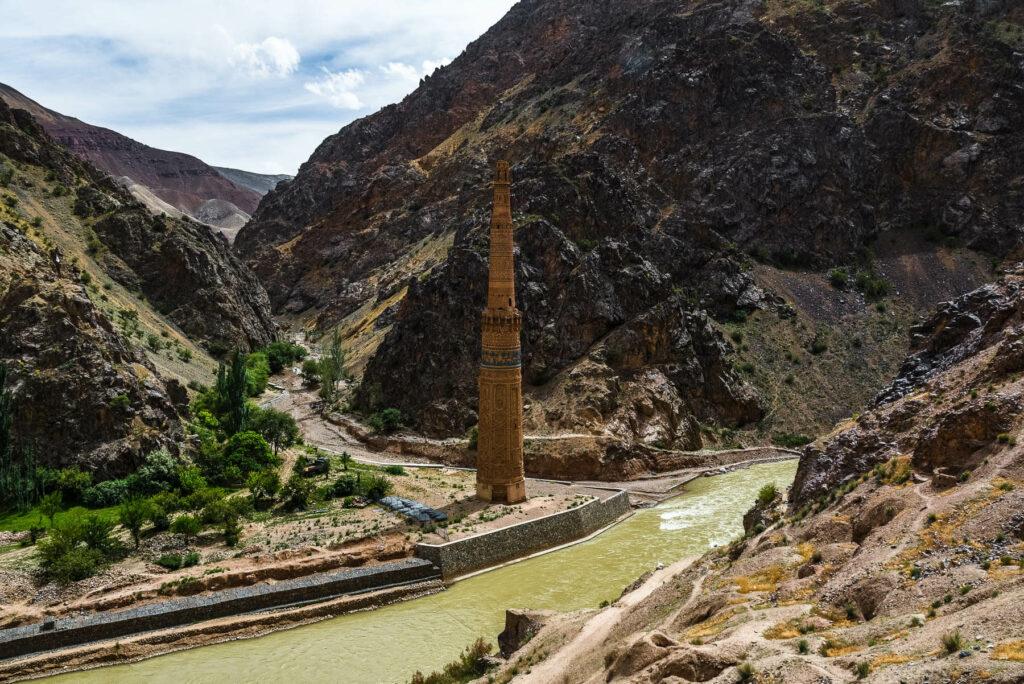 Day 6 of the expedition is the most awaited one, since the road will finally take us into the Minaret of Jam, the imposing 62-meter minaret located in the middle of nowhere, and today guarded by a bunch of particularly hospitable Taliban.
We will take our time here, there's absolutely no rush.
We will walk around and hike the surrounding hills to get the best views of the minaret.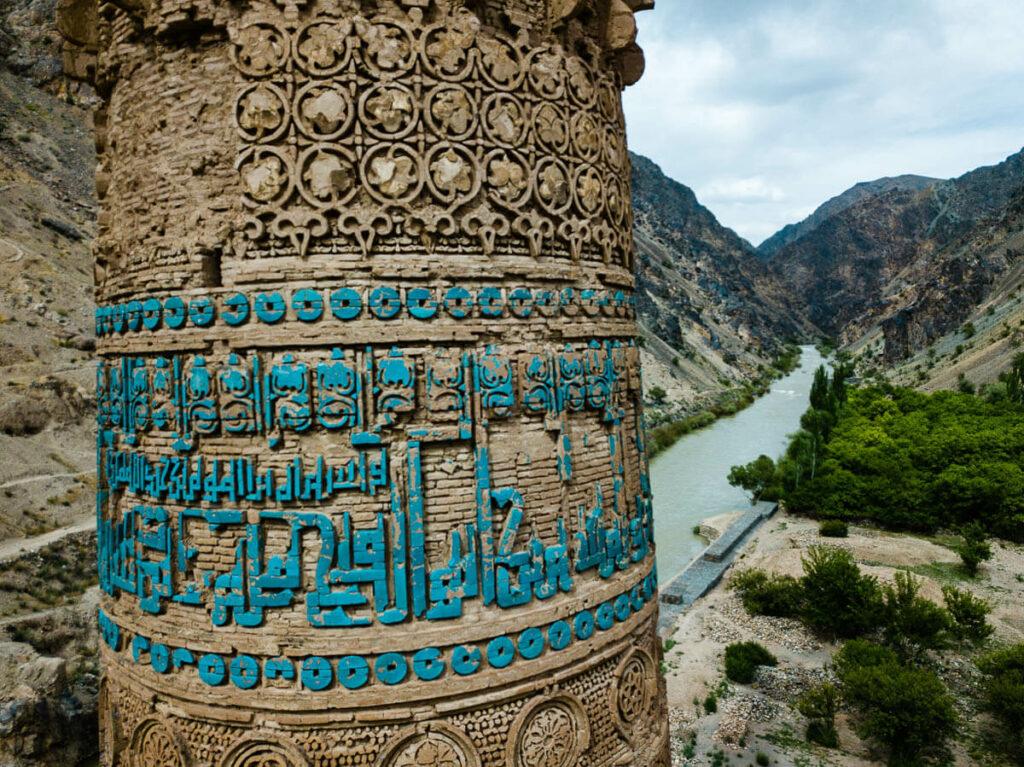 At the end of the day, we will continue our journey to a nearby village, where we will spend the night.
Note that for this particular night, you'll have to be flexible, since accommodation on this particular night will be very basic, more like a local homestay, with 1 or 2 toilets for everyone.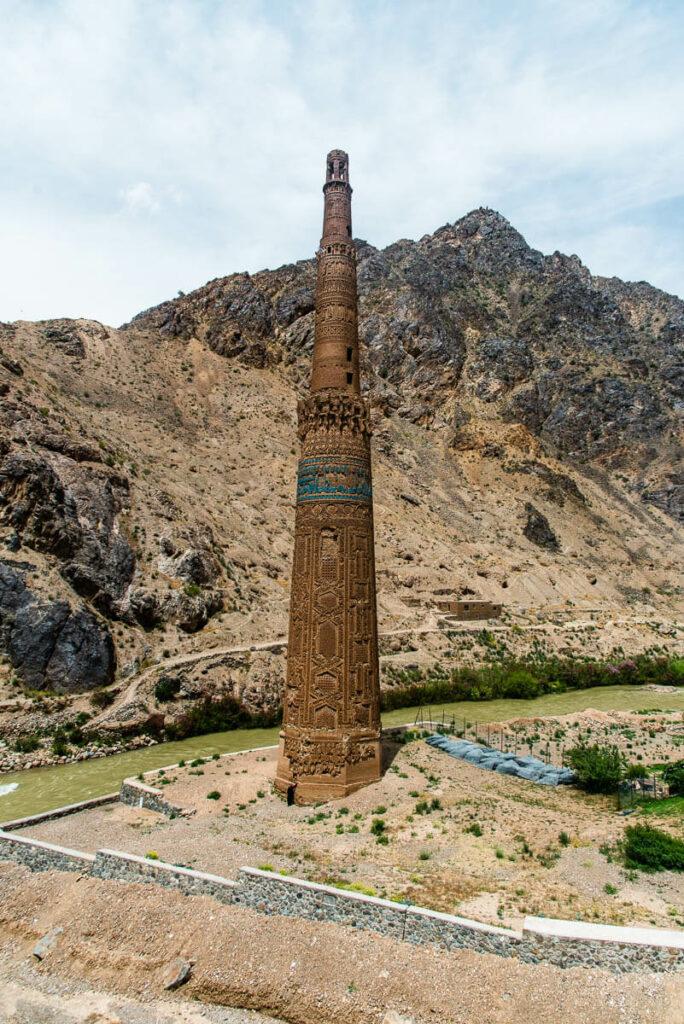 Day 7 – Journey to Herat
The road conditions on this particularly section of the road are awful, so this is going to be a driving day that will take us to even more isolated towns and villages, with a very different landscape from what you've seen before.
We'll be reaching Herat in the evening.
Day 8 – Full day in Herat
Herat is so different from anything you've seen in Afghanistan, an Afghan city with many Persian and Iranian influences, visible not only in their architecture but also in their food.
Highlights in Herat include the Friday Mosque and its tile workshop, Herat's Citadel and the city's bazaar, where we will visit shops where burqas are made.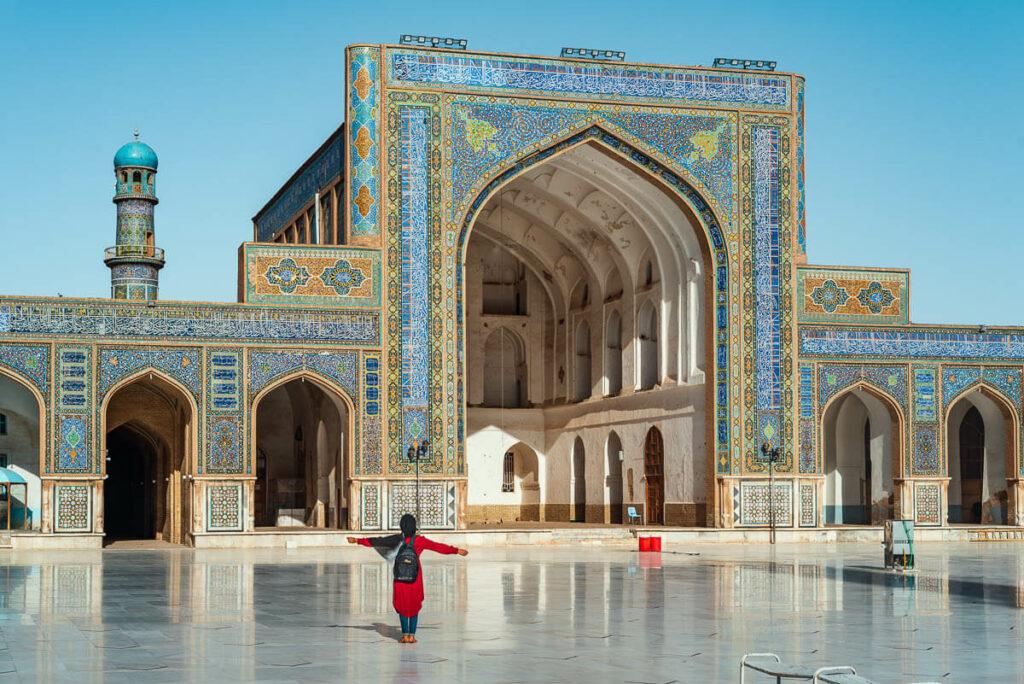 In the evening, something fun we tend to organize is eating ice cream at a shop typically frequented by the Taliban.
Overnight in Herat.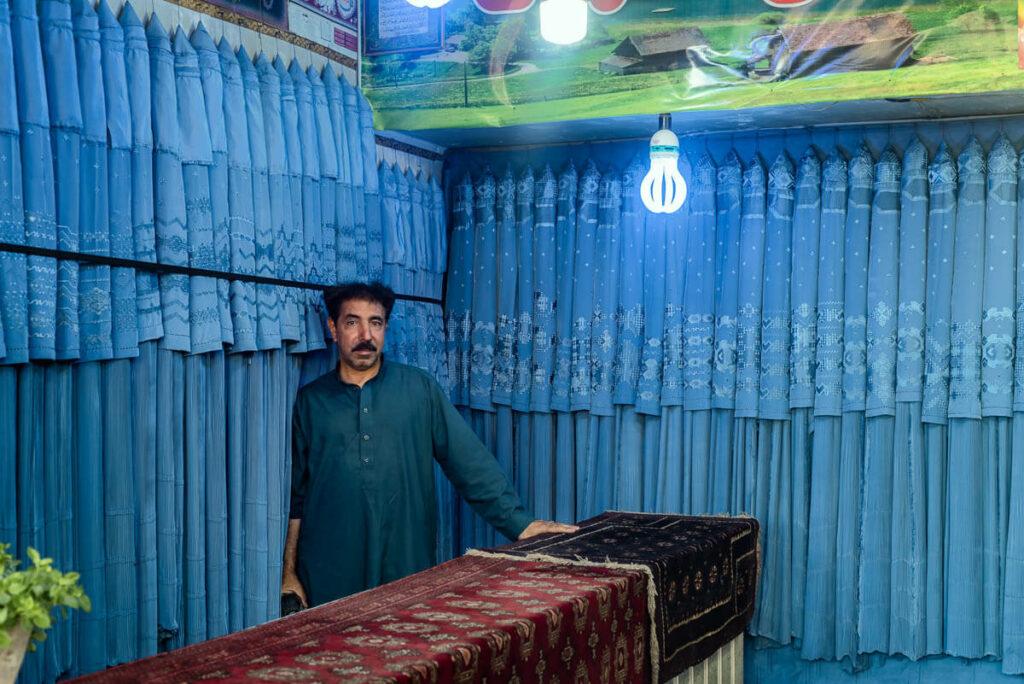 Day 9 – Fly to Kabul
We will catch the morning flight from Herat to Kabul.
We will check in the hotel and after lunch, we'll visit all the places we missed on day 2 of the tour, which can include the Maranjan Hills, the National Museum or Babur Gardens.
Overnight in Kabul.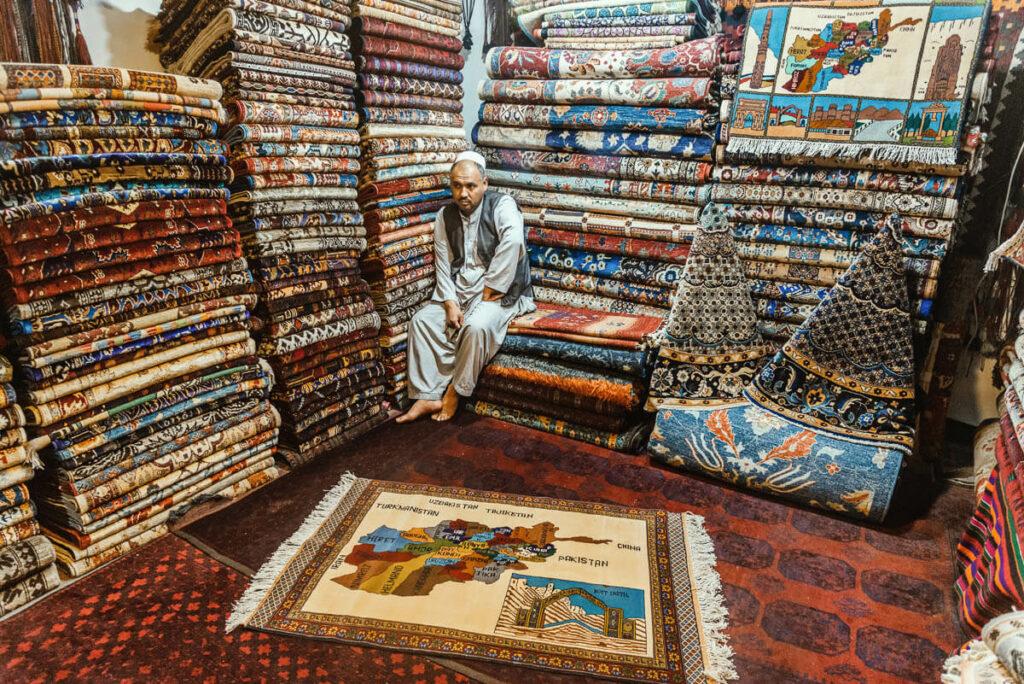 Day 10 – Departure
In the morning, we'll head to Chicken Street, the only place in Kabul where you can find actual souvenirs, ranging from fridge magnets to coffee mugs and the carpet bazaar.
Airport transfers will be arranged accordingly.