Day 1 – Beirut and Damascus
The tour will start at 8am in Beirut, the capital of Lebanon, from where we will drive towards the Syrian border and Damascus.
The whole journey takes around 3-4 hours, with border crossing included.
Once in Damascus, we will check in at our hotel, followed by a traditional lunch and a stroll around the old city.
Nightlife in Damascus is particularly vibrant, especially in the Christian district during the weekend, an area filled with bars and restaurants, where we can all go for dinner and a few drinks.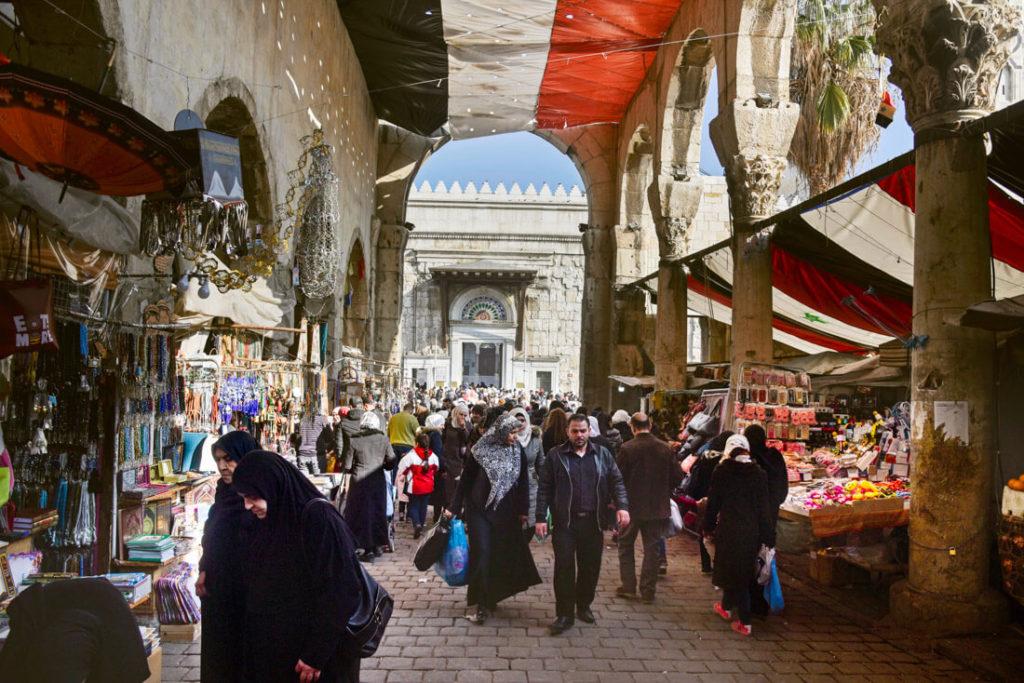 Day 2 – Full day in Damascus
With more than 5000 years of history, Damascus might easily be the oldest capital in the world, a city absolutely packed with historical sites, as well as lively souks and bazaars.
We will spend the entire day exploring the city's most well-kept secrets, as well as landmarks such as the Umayyad Mosque (where Yahya is buried, John the Baptist for Christians) and Sayyidah Ruqayya Mosque, one of the most important shrines for Shia people.
As always, we will be visiting the city at our own pace, with plenty of time for photography and local interactions.
Overnight in Damascus.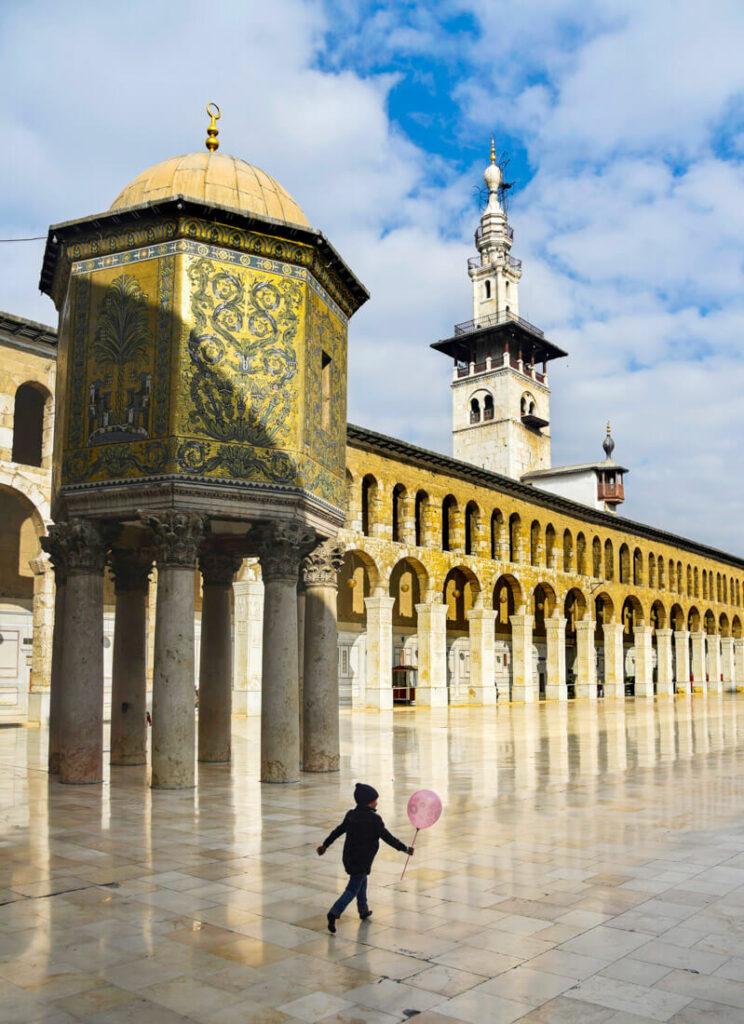 Day 3 – Maaloula and Mar Musa (overnight in Aleppo)
On day 3, we will drive towards Aleppo, first stopping in Maaloula, one of the most important Christian towns in the Middle East, and one of the very few places in the world where people still speak Aramaic, the language of Jesus.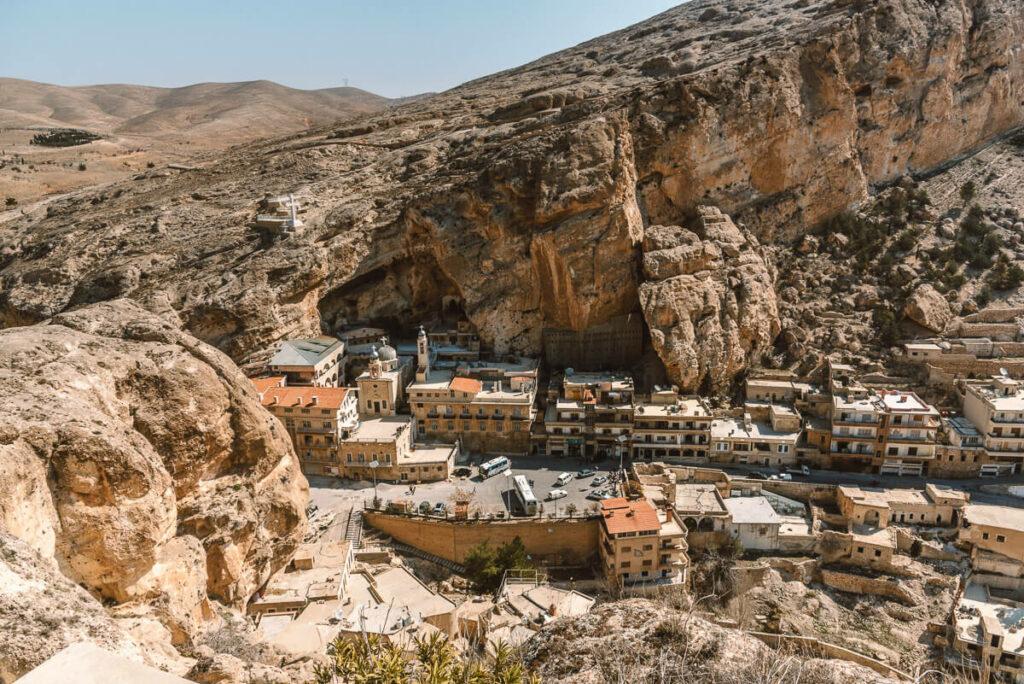 Once occupied by Al-Nusra, Maaloula was largely destroyed due to the recent war, but its most important churches and monasteries have been rebuilt, and we will visit two of them, where we might get the chance to meet nuns who were kidnapped and held as hostages for three months.
After Maaloula, we will also stop in Mar Musa, a mindblowing, skyscraper-shaped, 6th-century monastery raised in the middle of rocky mountains.
We should arrive in Aleppo in the evening. Free time for dinner and drinks.
Overnight in Aleppo.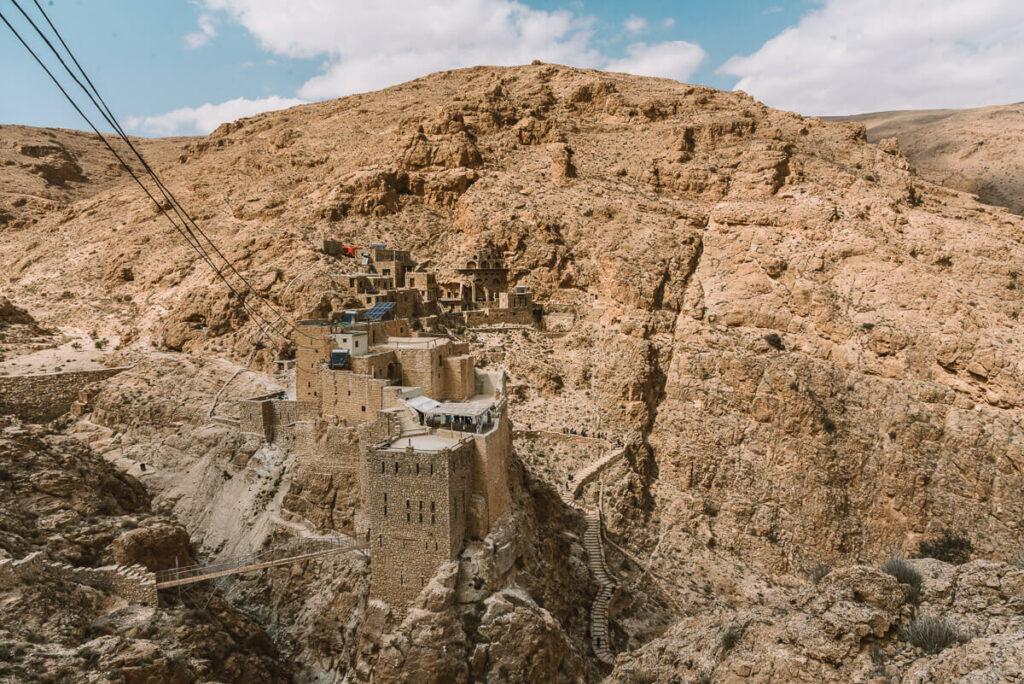 Day 4 – Full day in Aleppo
Once the most populated city in Syria, and one of the most prominent cities in the Middle East, Aleppo was one of the most affected cities by the Syrian war.
Life, however, is coming back to Aleppo, visible in the ongoing reconstruction and all the people who are slowly returning to their beautiful home city.
During our visit, we will visit the Citadel of Aleppo – the last Syrian Army stronghold – as well as the historical souk and vibrant Christian district, which remained pretty untouched by the war, and is today filled with absolutely delicious restaurants serving Lebanese wine.
Overnight in Aleppo.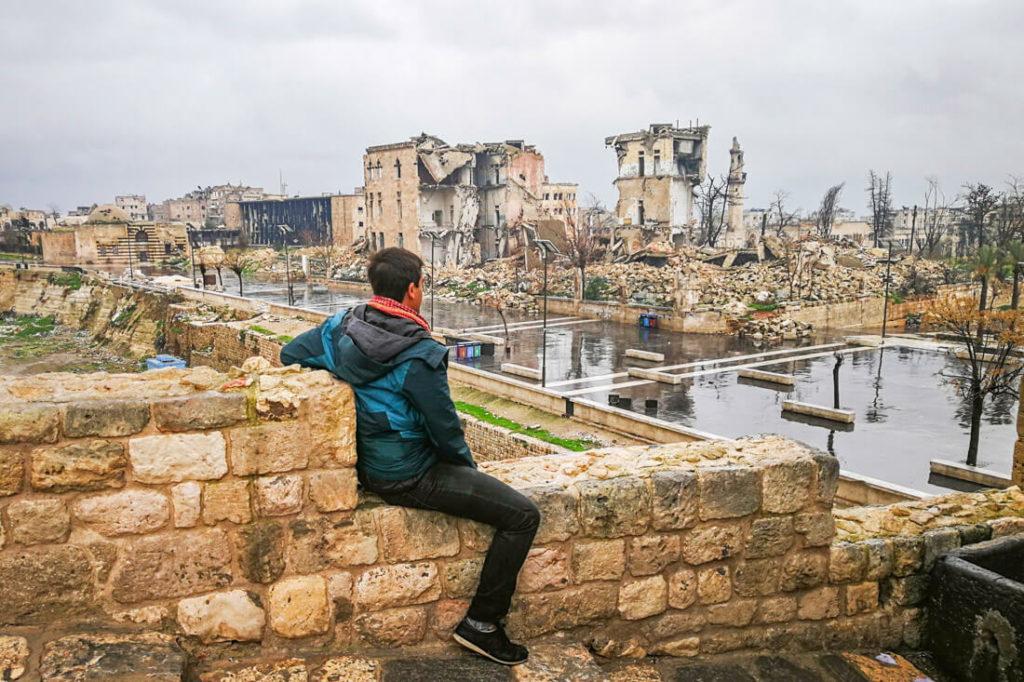 Day 5 – Hama & Krak des Chevaliers
Aleppo to Krak de Chevaliers is a 4-hour ride, so we will break the journey in Hama, a pretty photogenic town, famous for its water wheels, all over the city.
After a 1-hour visit, we will continue our way to Krak des Chevaliers, once described by Lawrence of Arabia as the most wholly admirable castle in the world, absolutely gorgeous and surrounded by lush green hills.
We will have lunch in a restaurant with stunning castle views. After lunch, we will visit the Medieval fortress and then we will head to Al Mishtaya, a lovely Christian town with a pretty nice evening atmosphere.
Overnight in Al Mishtaya.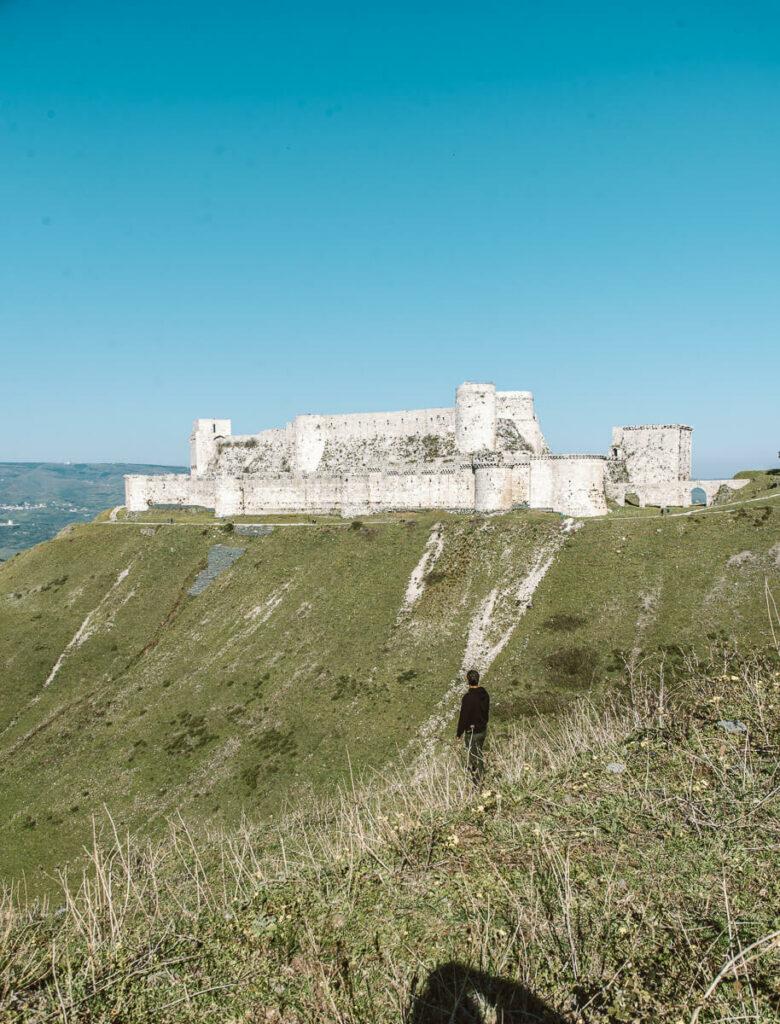 Day 6 – Palmyra & Homs
Once one of the most important Roman cities, Palmyra is rich in both ancient and contemporary history, since the archaeological site was taken by ISIS on two separate occasions during the war. ISIS blew up the most important temple but the site is huge and most of its structures are still standing.
For visiting Palmyra, we do need to arrange a special permit.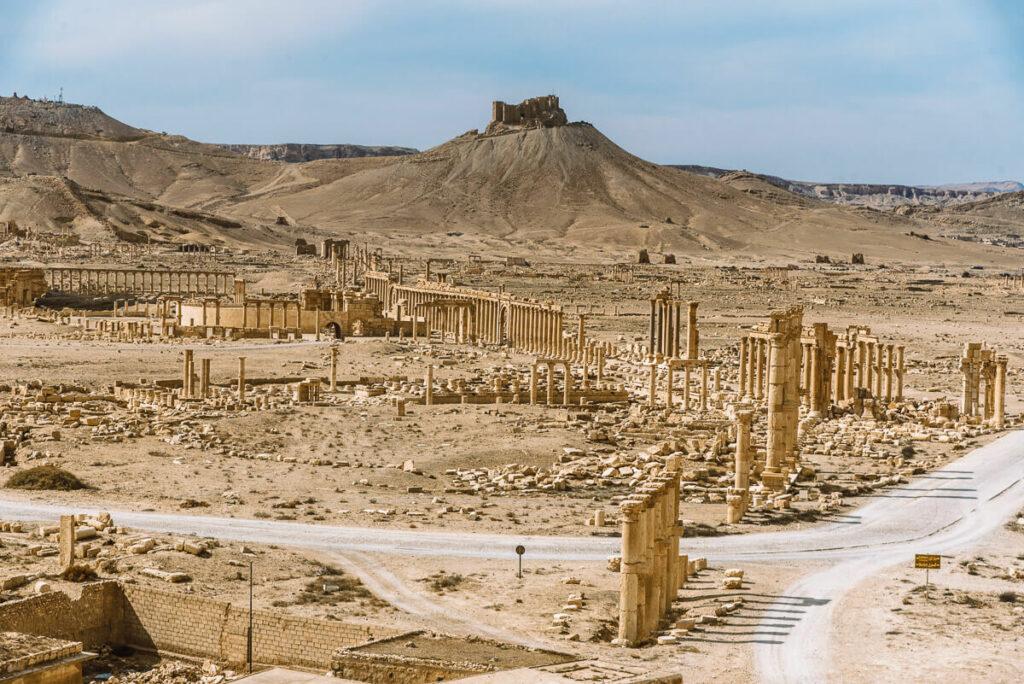 After having a picnic lunch inside the ruins, we will head back to Damascus and, on the way, we will stop in Homs.
Homs was, by far, the city most affected by the Syrian war, today mostly composed of destroyed buildings and rubble. Honestly, there's not much left to see in Homs nowadays but we will do a quick visit.
Overnight in Damascus.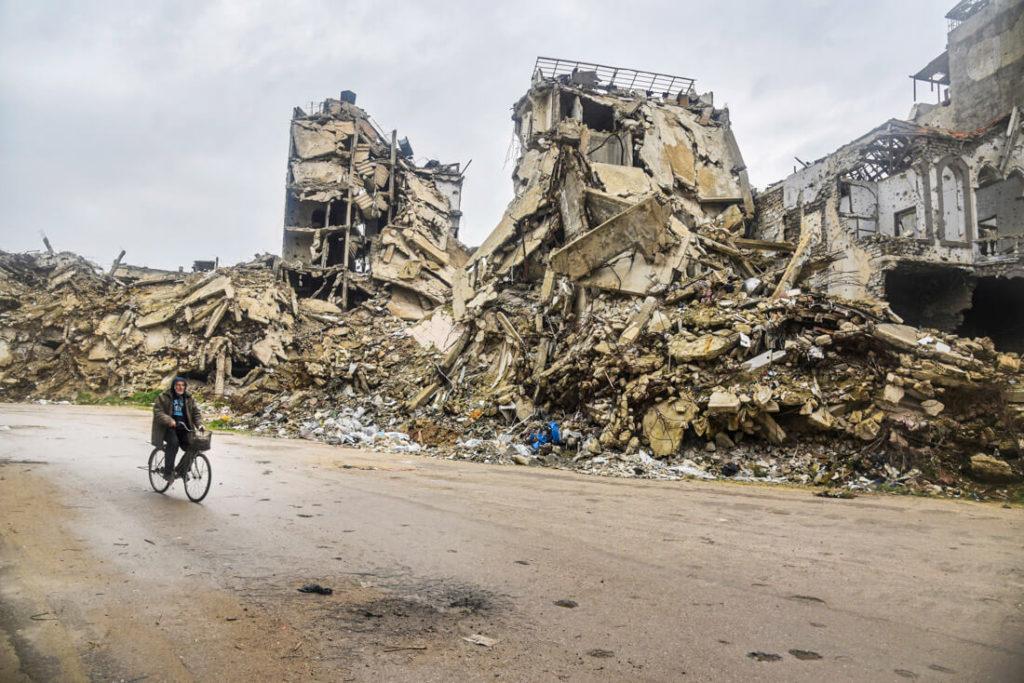 Day 7 – Golan Heights
On our 7th day, we will head to Golan Heights, a lush green area in Syria that is partly occupied by Israel, making it one of the most offbeat destinations in Syria, which are accessible.
Our first visit will be to Quneitra, a partially destroyed city once occupied by Israel and today, a city within the boundaries of the United Nations Disengagement Observer Force, right next to the Israeli-occupied area.
The nature in Golan Heights is particularly green, and we will enjoy it all together around a lake named Breqa.
On the way back to Damascus, we will visit a historical church located next to the UN base.
Overnight in Damascus.
Day 8 – Damascus and Beirut transfer
After breakfast, we will visit the remaining touristic places in Damascus, including the new part of town, as well as do any necessary shopping.
Transfer to Beirut and end of the tour.